How to Update Hardware Drivers
There comes a time when your hardware drivers will need to be updated order for them to work properly and efficiently. Be it your video card your mouse or your webcam. All of them can be updated from the same place. We recommend doing this process once a month as having all the drivers up-to-date will make your computer have less issues. The difficulty level is intermediate and depending on how many drivers you need to update at a time it can take up to 10 minutes. You'll need an internet connection because the driver are downloaded from the internet.
First you have to open the device manager. You can do that by right-clicking on My Computer and selecting Manage. In the left drop-down list you can choose Device Manager. From here on it's you that decides which drivers you want to update. Let's say you want to update the keyboard. You go to Keyboards and choose your model then double-click on it. You select Driver from the tabs and click on Update Driver. Choose Search automatically for updated driver software.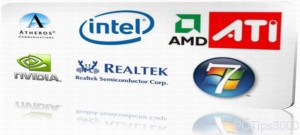 That's pretty much it. Now you just wait for the computer to search for new updates. If there aren't any new updates then you can move on to the next hardware product. If there are new drivers available your computer will usually download them by itself. You don't have to be an expert to do it.