How to use Windows Backup in Windows 7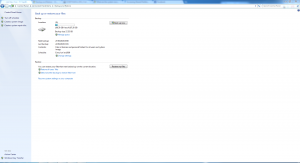 I have no problem when I must reinstall Windows especially Windows 7. But i am tired of installing all other applications or drivers. Windows 7 installs in 20 minutes but it takes me 1 hour or more to install everything else. A couple of years ago I discovered Norton Ghost. After you install Microsoft Windows and all the programs you will make an image of everything and you store it on another hdd or partition. You can also perform backup only for important files for your documents for example.
But there is a "small" problem with Norton Ghost . You have to pay it. But with Windows Vista Microsoft introduced a new feature: Windows Backup and Restore. With Backup and Restore you can create safety copies of your most important personal files. You can let Windows to decide what files to backup or you can choose what to save: files folders and even partitions.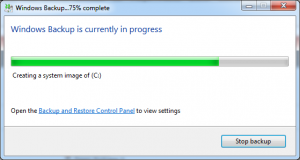 Where you can find Backup and Restore? Go to Control Panel -> Backup and Restore. Choose Set up backup and in the next windows choose where you want to save the backup files. For increased security and safety you should save them on an external hard drive. Next you can let Windows to choose what files/folders to backup or you can do it manually. If you select "Let me choose" you can also make an image of your C drive. The last step if to choose how often you want to backup: daily weekly monthly and at what hour. That's it. Your files are now protected.
If you want to make an image of your C drive you should know that you will have to create a system repair disk. Also you can start recovery using your Windows disk.