Magix Slideshow Maker: Free Slideshow Maker
Magix Slideshow Maker is a free slideshow creator that can help you to create a slideshow of your photos quickly. You can also create slideshows with your videos and add special effects and music with them to make them more special. If you are looking for a good free slideshow maker to create slideshows with your photos and videos quickly Magix Slideshow Maker is the best option for you.
You can create slideshows specially optimized for Facebook YouTube and Flicker. You don't have to create any boring slideshows like people used to create earlier. If you have a large collection of photos and videos and you want to present them nicely to YouTube Flicker and Facebook to share them with your friends and family members you can do it with this free slideshow creating software. You can also share your slideshows with your personal MAGIX Online Album. And you can do all of this for free.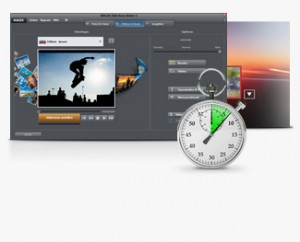 This free slideshow creator comes with a simple easy-to-use user interface. You just have to import your video clips and photos with this free photo software add special effects and background music and you are ready to create wonderful slideshows. It's really as easy as it sounds. You can try to create slideshows in just 3 minutes. There are some style templates available in this freeware that can help you to create wonderful slideshows quickly.
Features of Magix Slideshow Maker:
Create wonderful slideshows with effects and backgrounds
Create slideshows with videos
Create slideshows especially for Facebook YouTube and Flicker
Magix Slideshow Maker is available for download at Magix's official website. It's only 3.65MB in size and supports Windows 7 Vista and XP. Try Magix Slideshow Maker Free