Maxtor Hard Drive Recovery... Or Something Like That!
Every time I hear about Maxtor hard drive recovery I say somebody is asking the wrong question. For a long time most dead hard drives I saw were coming from Maxtor so this makes me wonder - why still buy such a thing? Obviously there are a lot of answers to this question and the truth is that not all Maxtors were that bad. Anyway to be honest until the end I will also confess that the three hard drives that died "in my arms" were all Western Digital (2 were mine and one belonging to a friend). That doesn't mean I consider WD drives to be bad it's just a little piece of a huge picture...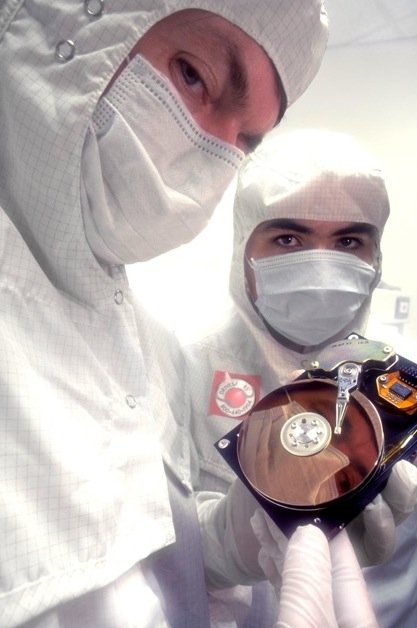 Most of the time articles about recovering data from a defective hard drive use a lot of words without saying anything useful so I'll try to avoid that. First thing to keep in mind is that using a professional data recovery service should be the last on your list. Why? First of all because it's so damn expensive (that doesn't mean you can't find a decently priced data recovery solution only that the average price is huge); second because "preemptive strikes" are much better.
No I am not talking about bombing your Maxtor hard drive to oblivion! The idea would be to grab some software to check its status (my suggestion would be ActiveSMART but there are at least a dozen such apps worth checking out some of them completely free) and if things aren't exactly looking good grab a new hard drive. My suggestion would be to get a Seagate a WD or even a Samsung (I own one of their "Enterprise Edition" hard drives now and it works like a charm!) and maybe keep the Maxtor inside your computer to save some less relevant data.
Leaving aside those cases where you really have to mess with the hardware part of your hard drive there are also situations when you can actually recover data that seems to be lost. My suggestions? Try GetDataBack Active Partition Recovery or Roadkil's Unstoppable Copier.
No I won't get at all into the use of such programs but it's enough to say that with these three above you should be able to solve most common problems with any hard drive not necessarily a Maxtor those being lost partitions and corrupted data sectors. As a little bonus if you think that your hard drive is almost dead (strange sounds sudden stops refuses to power on stuff like that) you could try to put it in the fridge for a while and then get it out. This is no joke believe me!
I guess this should be all for today. I know I didn't actually show you how to recover lost data from start to finish but I surely managed to point you in the right direction to avoid having to do that at least. Anyway no matter what happens you should drop a comment below and share your data loss experience with the rest of us. If you have no such experience that's even better! For me saying that I lost 3 hard drives was only a small part of a puzzle but I told you already that I don't want to become boring so...