Move Gmail Attachments Column To Left
I don't know about you but I love Gmail. It may not be perfect but when it comes to making it as good as possible you only need to go ahead and try to improve it. Google Labs gives you the tools in most cases all you need to do is spare some time to find out how to get things done. Today we'll learn how to move those attachement icons from the far right to the close left - at least that's how I usually see things - most important stuff should be to the left... right Beyonce? ;)
Since there are a few easy steps to go through I will stop wasting your time and try to make this as short as possible so here we go:
1. Open Gmail and click on Settings
2. In the Settings screen click on Labs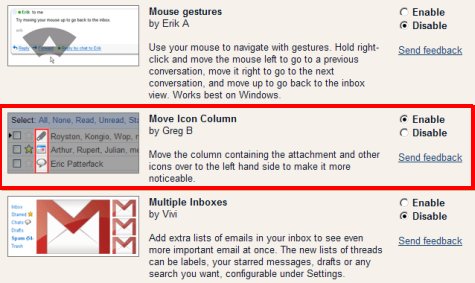 3. Scroll down to Move Icon Column (for most popular resolutions this option should be visible without having to scroll down).
4. Check Enable and then press Save Changes

Now you can enjoy your Gmail attachments icons (and others) right after the stars/superstars icons. Pretty cool don't you think? ;)