PangoBright: Free Screen Dimming Utility
PangoBright is a free desktop customization software that can help you to adjust the brightness of your PC's screen easily. This free screen dimmer utility helps you to set the brightness level in the way you want. If you are looking for a free system utility for easily adjusting the brightness level of your monitor's screen PangoBright is the best software for you.
Usually people place their PC on a desk in a quiet place of their home and office. But there are some places where computers are placed in theaters clubs or other crowded places. And working in these places can be difficult if the brightness level is too high. That's where PangoBright can help you. People who want to work in a dark place or don't want to grab attention of others can use this free brightness adjusting utility.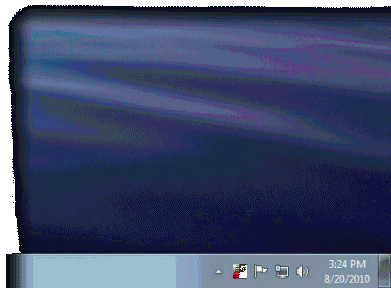 PangoBright is very easy to use and comes with a simple user interface. This freeware does not require any installation and will stay in your desktop as an icon in the system tray. You can decrease the brightness level to 20 percent or increase it to 100 percent if you want. If you are using an external monitor you can adjust the brightness of that monitor individually. There are help files available in the publisher's web site but you won't really need it.
Features of PangoBright:
Adjust your monitor's brightness easily
Easy-to-use intuitive and lightweight user interface
PangoBright is available for download at PangoBright's official website. It's only 112KB in size and supports Windows starting from Windows 2003. Try PangoBright Free