Porsche Windows 7 Theme Free Download
I don't have a Porsche and I am not even using Windows 7 yet but when I'll move down that road one of the first things to get will be a Porsche wallpaper. In fact I already have plenty of them lying around so grabbing a wallpaper won't be hard at all but... why not go as far as having a Porsche Windows 7 theme? ;)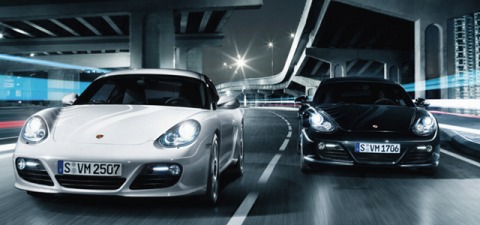 Before moving on to that Porsche Windows 7 theme free download let me give you a little bonus: a Ferrari Windows 7 theme anyone? Obviously we're talking about a free download coming on Windows Live SkyDrive and despite the fact I am not completely in love with Microsoft I really enjoy seeing they already started delivering free content for the upcoming Windows OS (2 weeks remaining until the official retail release!).
OK now that we got through the Ferrari part let's take a look at the Porsche Windows 7 theme shall we? Here's your Porsche Windows 7 theme free download - same place same price. More than this Porsche theme it seems people will get a bunch of additional goodies for the official launch of the OS.
"Good news for all fans of the new design of Windows 7: For the official sales launch on 22 October will be published a series of brand new themes to the Windows website. While others are with Ducati Adidas Coca-Cola there's even a theme for the new James Cameron film 'Avatar.'" says the German MSDN blog here so I think the future is looking pretty bright...
.. and did I mention I'll have to move on to Windows 7 in the near future? After all it would be a pity for you to search for Windows 7 goodies and to receive no help from PCTips3000 right? :)