Post your photos on Facebook using Windows Live Photo Gallery
Windows Live Photo Gallery is a great tool for managing your photos. With Windows Live Photo Gallery you can import photos from your camera organize them into albums and you can edit them. That's not all. You can also publish your photos and even your videos to SkyDrive Facebook Youtube Flickr.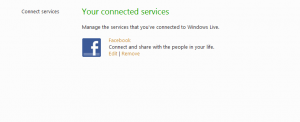 The first thing you will have to do is to connect your Windows Live account to Facebook. You can do that by accessing your Windows Live account and go to Messenger Social and there you have Connect your services. Click on Facebook and a new window will open. Here choose what you want to enable: see your friends and their activities share your Facebook status and activities or publish photos on Facebook and tag friends.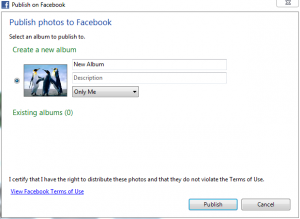 The next thing is to install Windows Live Photo Gallery and click on Facebook button from the Share section. Again you will have to choose what you want to share with your friends from Facebook to Windows Live or from Windows Live to Facebook. If you want to tag your friends in the photos don't forget to check Let me publish photos to Facebook and tag my Facebook friends in them.
Select the photos you want to share and click  on Facebook button. After them choose the album you want to upload your photos or create a new album. Select how private you want your photos to be and that's it.