Process Lasso: Free Process Manager
Process Lasso is a free process manager that helps you to make your PC smooth by re-prioritizing all the running processes. You can take complete control over the processes currently running on your PC and make your PC run smoothly. If you want to increase your PC's speed and want to improve your system's performance Process Lasso is the best option for you.
You can choose the process you want to give priority and stop other unwanted processes easily. There are some other attractive features of this free system process manager too. You can automatically stop some default processes set default I/O and CPU priorities default power schemes affinities and much more. This freeware is specially designed for eating minimum resource and comes with maximum configurability. You can easily prioritize the processes running in your PC and improve your PC's performance.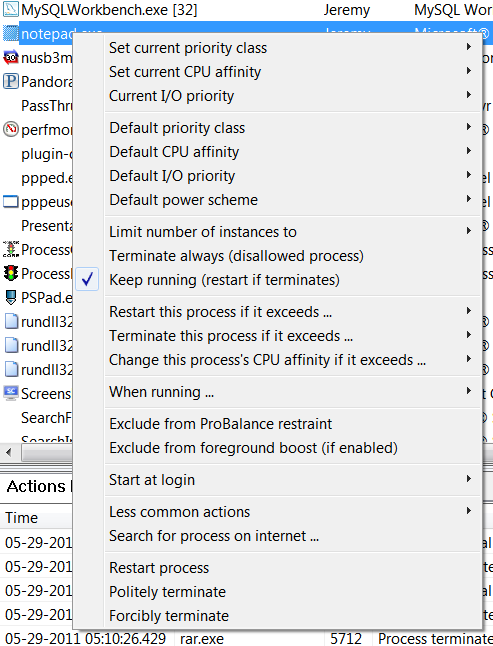 The interface of this free system utility is clean attractive and simple. But there are some technical options that won't be liked by the novice users. But you can try the help file available with this freeware for necessary instructions. There is a setting for playing games antisleep and high-performance. But you can also set the priorities manually if you want. After you are done prioritizing settings you will notice a change in the speed of applications.
Features of Process Lasso:
Manage all the processes easily
ProBalance dynamic priority optimization
Control PC sleep
Multi-core optimization
Default affinities and priorities
Process Lasso is available for download at Bitsum's website. It's only 2.11MB in size and supports Windows 2000 or higher. Try Process Lasso Free