QuickZIP: Free File Compression Utility
QuickZIP is a free file compression utility that helps you to compress files quickly and save your hard disk space. The developers believe that this freeware provides better compression ratio comparing to other compression utility like WinZip and PKZip. Let's see what this free file compression utility has to offer.
QuickZIP offers a higher compression ratio of about 10 percent which is very attractive comparing to the other compression utility available out there. This free file compressor comes with a strong 256-bit AES encryption and most of the features that you expect to see in a good free WinZIP alternative. This free WinRAR alternative supports the popular 7z format and other standard formats including TAR LZH RAR ISO DMG CHM ARJ BZIP2 GZIP LZMA HFS DEB CAB CPIO MSI UDF RPM and XAR.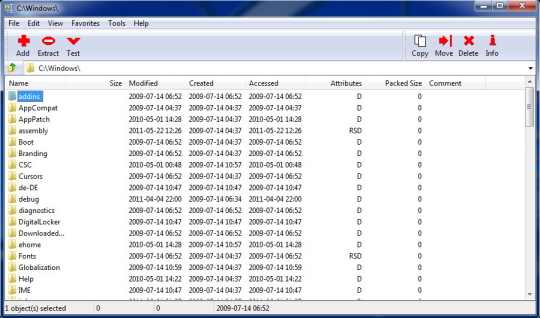 This freeware comes with an easy-to-use simple user interface and will integrate automatically with the shell context menus in Windows. Moreover you will get access to a lot of QuickZIP options by simply entering the right-click menu of a file. You will be able to choose a temporary location when extracting a file elect a text editor and try other options. And this freeware can quickly extract compressed files like its name suggests. If you are looking for a quick free file compression utility with good strength you should definitely try QuickZIP.
Features of QuickZIP:
Handle compressed files easily
Supports a large number of formats
Easy-to-use explorer type user interface
Provides a higher compression ratio of about 10%
QuickZIP is available for download at Securenet's official website. It's only 1.39MB in size and supports Windows starting from Windows 98. Try QuickZIP Free