Rapidshare Alternative Of the Week - Extabit
While I can't say I'm crazy about file sharing services that offer you money every time one one of your files gets downloaded (the reason is that in most cases this leads to copyrighted content being illegally shared) I surely enjoy a good RapidShare alternative when I see it no matter how much ads can be found around so since I think Extabit offers more than enough to be considered a decent service... let's take a closer look at it shall we?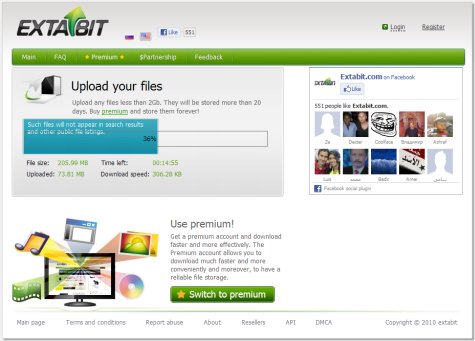 Extabit offers free services to anyone without even requiring to register a free account. According to the official FAQ section the maximum file size you can upload can go up to 10 GB while files are being kept on the servers up to 20 days since the last time they were downloaded. The catch is that you can only download files up to 2.5 GB in size for free and after playing with this service to upload and download a rather large file (around 250 MB in size) I can tell you that download speed is painfully slow while uploads are really quick. Well I guess you can't have it all for free right?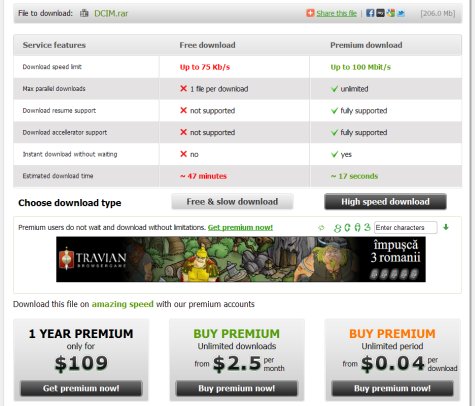 More than the above you should also know that free downloads are slow and come assorted with a countdown and a Captcha. If you want to register and get quite a lot for your money just go here and follow the instructions. I am not saying that Extabit offers the best deal around but this one is surely a RapidShare alternative worth checking out especially since not every file uploading service offers FTP/remote uploads to freely registered users these days...