Rapidshare Alternative Of the Week - Fyels
File sharing sites like RapidShare can be improved a lot. All of them - at least all those I've seen so far because Fyels today's find seems to be one of those Web-based services that comes out of the blue and simply blows you away. Well if you're one of those who like to keep things short and simple you're in the right place - get ready to encounter the best file upload service currently available!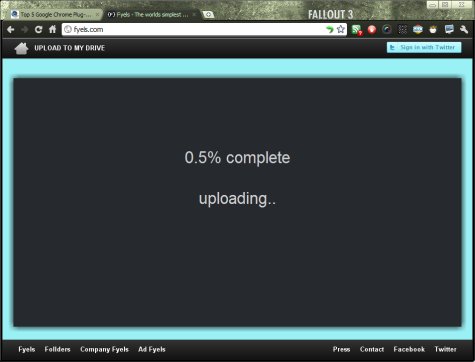 While Fyels claims to be "the worlds simplest file sharing site" I think they should leave humbleness aside and say it out loud: more than just being easy to use and having a really simple design Fyels is simply better than most of its competitors! When I say that I only keep these three things in mind: you can upload files having as much as 9 GB in size(!!!) without even bothering to create a free account there are no ads to be seen around and last but not the least both download and upload speeds are really good - what else can you ask of it?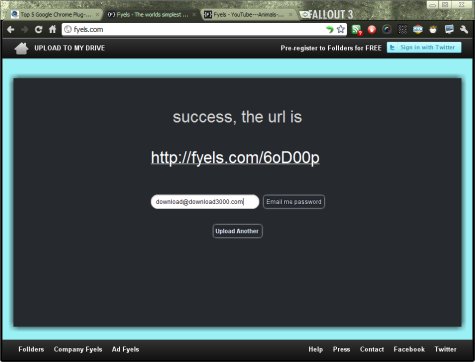 Oh yeah did I tell you that uploading a file only requires you to drag and drop it in the big reactangle in the middle of the Fyels webpage? Well I just told you about that too so I guess there's nothing else to add - after all this service has just taken off and for now as I was saying earlier there are no ads or captchas everything works like a charm and in case you're one of those who really believe that Twitter can be useful you should know that Fyels also integrates with it. How? Well that's a different story so I'll leave it up to you to discover - just don't hesitate to drop some comments after you do that all right? Good luck!