Rapidshare Alternative Of the Week - Maishare
Last week when we talked about FileSift I wasn't expecting to discover a similar service too soon but it's no surprise that some RapidShare alternatives were built using the same framework and after all I don't think that really matters as long as they all get the job done properly. Well Maishare seems to be FileSift in new clothes but since it does what it should do I decided it to take it for a spin making it this week's RapidShare alternative...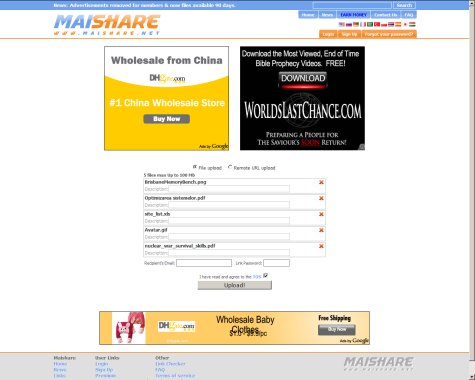 ... but Maishare comes with completely different numbers when compared to FileSift since you can upload up to 5 files having less than 100 MB in size without creating an account 400 MB as a freely registered user and finally 1000 MB when using a Premium account. The download delays are longer than FileSift's with 180 seconds for free users and 60 seconds for freely registered ones. More details about the limitations that apply to different user types can be found here including pricing information (if you ask me I think that 30 USD for a month is ridiculously high but what I'm really interested in here is what one can get for free).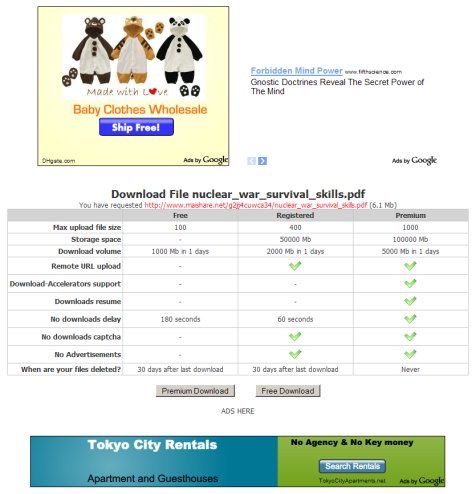 Obviously if you're going to use Maishare without paying anything you'll have to live with the slow download/upload speeds long waiting times and captchas but I can tell you one thing for sure: it can get worse than this. Much worse! In fact Maishare isn't that bad at all - it's just a decent RapidShare alternative that deserves to be bookmarked especially if you don't need to upload large files on a frequent basis and those who will receive your uploads have a bit of patience... ;)