Rapidshare Alternative Of the Week - Ziddu
Ready or not here goes another RapidShare alternative: the name is Ziddu the very short version of the story is "free free free" and if you ask me I can say that despite its various drawbacks this is a pretty cool file uploading service so... let's get to it shall we?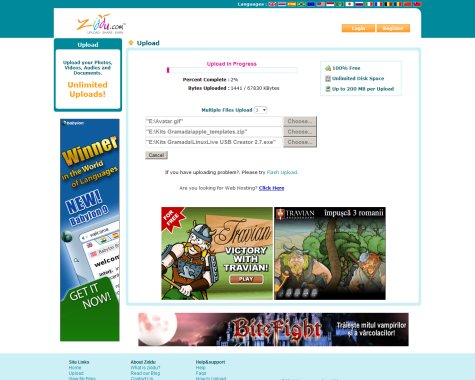 Ziddu is completely free to use for anyone but it's swarming with ads. If you can live with that as well as the popups and captcha you have to get through when downloading files then I must say things look pretty good - maximum file size is 200 MB but when uploading multiple files the sum of all files should not exceed 200MB the service is fully ad-supported and... for more information you may want to check the official FAQ and the remaining mumbo-jumbo available on the site.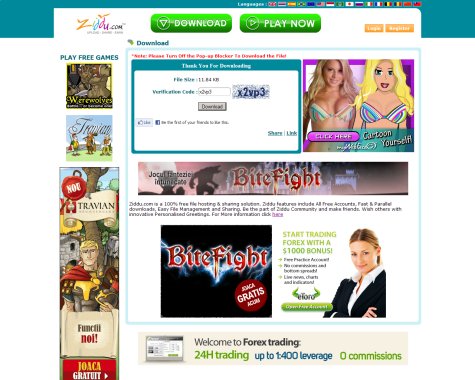 When it comes to drawbacks all that comes into my mind is that huge amount of advertising I already mentioned. Other than that I think there's nothing really bad about Ziddu. Upload and download speeds are pretty good so... since everything's free why not take Ziddu for a spin huh? That's all folks! ;)