Firefox Theme of the Week - Afterglow
I don't know about you but I always enjoy Firefox themes that give me a bit of freedom after I install them. While I'm not going that far and ask to be able to add my own buttons or textures I think that being able to change colors here and there is pretty cool so I can easily say that Afterglow fits my requirements as a glove. These being said I hope you're ready for a new theme 'cause here it goes...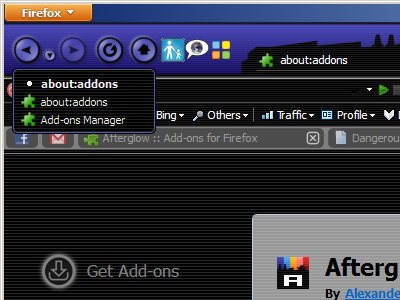 Simply described as being a "colorful theme featuring mozilla.org's mascot" Alexander Brandl's Afterglow has been updated to version 4.0.1 on the 15th of June and despite the fact that it's a really cool theme without any big problems to notice (at least I didn't manage to notice anything completely out of its place) its status is still "Experimental." On the other hand the numbers look good already - after 6 reviews the user rating of this Firefox theme is 5/5 stars while the downloads counter shows 6242. In case you're wondering you should know that Afterglow 4.0.1 works with Firefox versions from 4.0 to 6.*.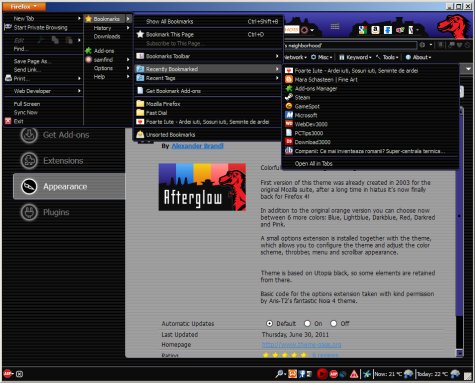 Coming from Theme Oasis Afterglow installs itself together with an extension that allows you to mess with its options. There aren't that many options to mess with but they really make a difference in terms of visual awesomeness and that my friends is the only thing that really matters after all. Just take a look at the image below if you're really curious to see those options right here right now... ;)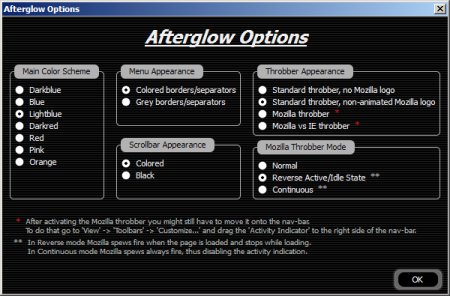 I don't know about you but I really love Afterglow. Anything else but what has been written here... I think there's no need for that - just take this Firefox theme for a spin yourselves and see what's what. That's all folks!