Read and Download eBooks to Your Desktop with Blio
Blio is a free desktop eBook reader with a built in online store bringing you thousands of books to you without leaving your desk. Besides the books in the store you will also be able to download from the huge collection of free eBooks.
The free eBooks available in this free epub reader are mostly classics but that does not mean that you will find nothing of your interest. There are great books from Tolstoy Conan Doyle Dickens and many others in the free category of this program. If you are in search of more recent ones you should try the bookstore. In the bookstore you will be able to find all the recent hits and buy them using your credit card. The only problem is that buying is limited to the US Mexico and Canada only. The reading part is also done nicely in this free eBook reader with neat page display animated page transitions  capability of adding notes highlighting texts etc. In case you want the meaning of any word in the book you can do it directly from the program and it will search for definitions in Thesaurus Google and Wikipedia. You can also use the read aloud feature if you want.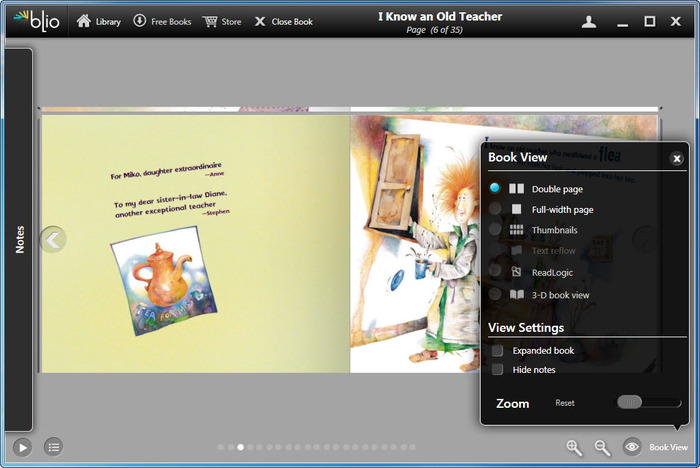 After installing this eBook reader and manager you will need to create an account with your email address and choose a password. After that you are ready to download free books and purchase books from the store.
Features of Blio
Huge collection of free eBooks
Nice display and animations
Adding notes and Text highlighting
Blio can be downloaded from the website of Blio. It is 57.1MB in size and supports Windows XP and above. Try Blio Free