Read Google Books On Your Desktop With GooReader
GooReader is a free eBook reader that helps you to search read and download Google Books right from your desktop offline and online. Google offers quick access to millions of books and most of them are free. And now you can read them in your PC with this free Google book reader.
Google Books offers access to millions and millions of books and most of them are free. You can also manage your purchases easily. The animated 3D graphics in Google Books is also attractive and gives you a realistic appearance when reading books. It is not possible to get access to these books directly from your desktop but now you have GooReader to help you. You can manage to your library and read right from your desktop with this free Google book reader.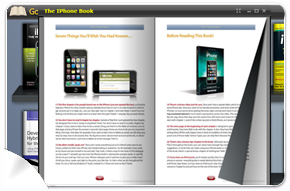 This free eBook reader is easy to use and you will find a quick start guide in the library that can help you to know more about this freeware. If you want access to Google books you will need a Google account. Then you will be able to manage your library and read new books. You can search the book you want in the search field. The realistic shading and attractive 3D rendering effects makes the presentation of books quite realistic. You can turn pages like real books magnify rotate zoom print export pages and draw on if you want.
Features of GooReader:
Get access to Google Books easily from your desktop
Search for books and manage your library easily
Enjoy reading with realistic representation and 3D effects
Magnify zoom print draw on rotate and export pages
GooReader is available for download at GooReader's official website. It's only 5.01MB in size and supports Windows XP or higher. Try GooReader Free