Rename A Large Batch Of Files Easily With Advanced Renamer Portable
Advanced Renamer Portable is a free file management utility that helps you to rename a large batch of files. You can replace remove add and remove multiple files at the same time with this freeware. If you want to rename a large number of folders or files quickly Advanced Renamer Portable is the best option for you.
Renaming a large batch of files or folders can be difficult if you do it manually. But you don't have to worry about these things if you start using Advanced Renamer Portable for this job. You can rename multiple files at once and save a lot of time. You can add delete append replace and rename the names of files and folders easily with this free file renamer. This freeware use some special methods for renaming files including different options for renaming multimedia files or documents.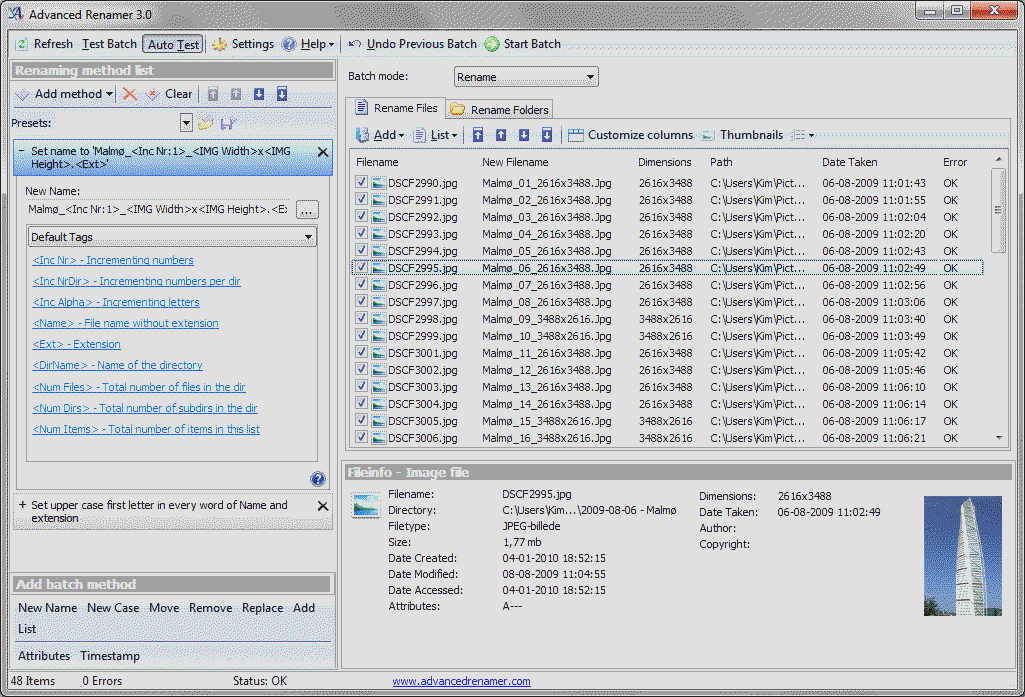 The user interface of Advanced Renamer Portable is simple and clean. The explorer style interface is very easy to understand and you can start renaming files right away after opening this free file renaming utility. You will also see a pop-up message when renaming a file from the main list asking if you need any help to get started. You can try three batch operations:  copy rename and move files with this free file management utility.
Features of Advanced Renamer Portable:
Add remove append replace and rename files
Attractive tag based renaming feature
Real-time preview for new names
Several file renaming methods
Advanced Renamer Portable is available for download at Advanced Renamer's official website. It's only 1.35MB in size and supports Windows 7 Vista XP and 2000. Try Advanced Renamer Portable Free