RenPhoric: Free File Renaming Utility
RenPhoric is a free file renaming utility that helps you to rename numerous file names automatically. You can search on a directory and replace folder or file names just like you replace text in your documents using this free file renamer. Let's see if this freeware can help us to save a lot of time.
Replacing a large number of file names manually can be a really annoying and time consuming job. But what if there is a way to complete this work automatically? RenPhoric is the answer for you. Now you can fix spelling errors in various files and folders in just a few seconds. If you want to rename a batch of songs images or other files you don't have to deal with all these files individually now. It's not really a feature rich software but it offers an extremely easy way to rename files easily.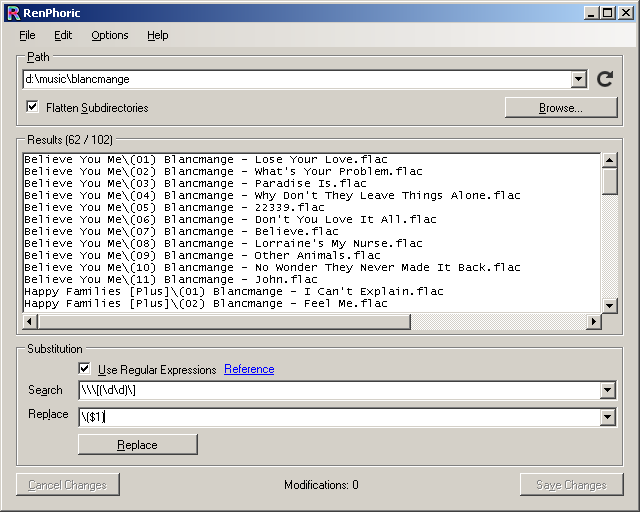 This free batch renaming utility comes with a simple easy-to-use interface. You just have to go to the place where you want to start renaming and then start replacing file names. After you get your search results you can make any changes you want to make and then click Replace. You won't find any help file included with this freeware but it's also not necessary. Overall it's a great free file renamer if you are looking for a simple effective file renaming utility.
Features of RenPhoric:
Rename a large number of files and folders easily
Fix spelling error in a large number of files and folders with just a few clicks
Simple easy-to-use
RenPhoric can be downloaded from NeoPhoric's website. It's only 412KB in size and supports Windows 2000 or higher. Try RenPhoric Free