SeaMonkey, Still Alive & Kicking!
Today seems like a great day my friends! I don't know about you but I really miss Netscape. Considering this it's great to see that this company's legacy isn't all just history because SeaMonkey a project that I thought dead hits back with a brand new version! Great but SeaMonkey is a Mozilla Foundation project so what about Nescape? Well I guess it's enough to say that the now gone Mozilla Application Suite SeaMonkey's ancestor was based on the source code of Netscape Communicator. Now you know all there is to know about the history so let's get back to the "right here right now" part shall we?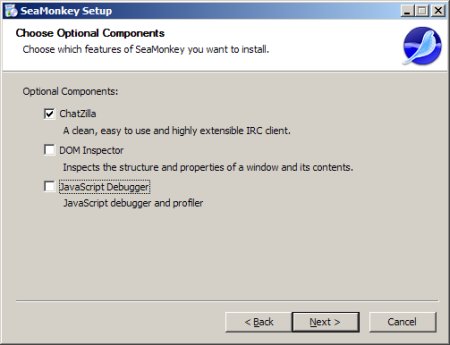 Since this is not a review of SeaMonkey here's some of that official mumbo-jumbo that should make it all pretty clear: "Web-browser advanced e-mail newsgroup and feed client IRC chat and HTML editing made simple -- all your Internet needs in one application." Why would you use this instead of Firefox 4? Well I guess you're not asking people who drive classic cars why don't they get new ones after so many years right? After all SeaMonkey only seems a classic still around since this last version labeled 2.0.13 brings a lot of fresh features to the table including Sync (f.k.a. Weave) Personas support for the Address Book Composer and MailNews windows WebGL and D3D enabled (where supported) as well as a bunch of other goodies...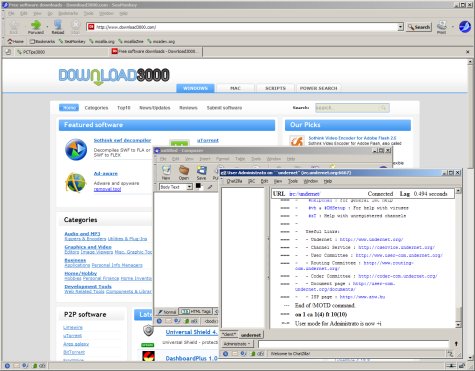 ... so even though SeaMonkey sounds like something from another world to you I strongly advise you to take it for a spin - it surely won't beat Chrome Opera or Firefox 4 anytime soon but that doesn't mean it's useless. After all IRC is not dead yet a built-in HTML editor is always useful the Mail and Newsgroups client surely will find some people interested in it too and this my friends really makes me jump for joy - Netscape may be dead but its legacy continues to survive. If not for any other reason just grab SeaMonkey for old times' sake will you? I know that's why I have it and I also know I'm not going to remove it right after submitting this article! ;) Oh in case you were wondering... just like its sibling Firefox SeaMonkey works with Windows Linux and Mac OS X. Unfortunately there's no version for mobile platforms available. That's all folks!