If you don't believe that Windows process management can be sexy take a look at the screenshots that come with this article. Still not convinced? Oh well then I think that best thing to do is to get a bit deeper into this sexy process management thing right? Obviously we'll watch a piece of software strip...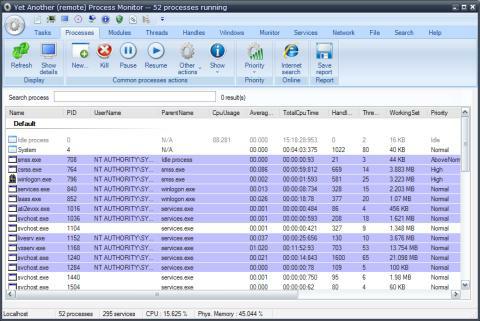 ... and the name of that Windows program is YAPM the short version for "Yet Another Process Manager" if you really like them looong (not to be confused with YAMP a virtually dead & gone audio player). ;)
Before moving on let me issue a small warning: if you really believe that the Windows Task Manager you get from Microsoft is sexy enough and gives you all the information you need stop here because this article is not for you! On the other hand if you like to try new things and you're always looking for the best tool you can find to get the job done step right in will you?
YAPM comes in a small package containing the binary files (one 867 KB ZIP archive) and all you need to do to have it up and running is to unpack them to some folder on your drive and double click YAPM.exe nothing more!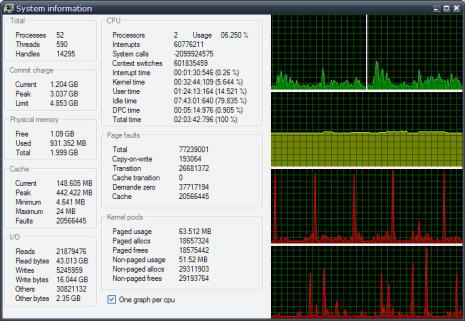 If we take a look at the sexy interface YAPM comes with we can't miss seeing those items that can be monitored by this excellent open source system tool starting with tasks and processes and going all the way down to service network traffic or files.
While the version I got seems to be a bit unstable at least in my Windows XP I found the network monitoring capability to be really good although some more features could be added in the future such as WHOIS info for example.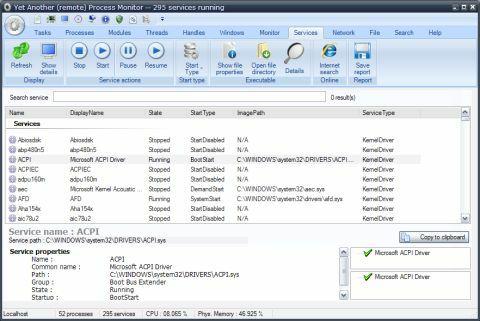 More than the above the System information tool is also very useful and seems to work perfectly. To access it just click the second small icon (from left to right) in the toolbar. A bunch of other goodies are hidden there allowing you to connect to a remote computer (yes remote process management what about that huh?) or to view hidden processes.
Since I mentioned that one here's a little issue I found with it - when opening the Hidden processes viewer I see items that shouldn't be here like foobar2000 or even YAPM itself also available in the "normal" process viewer. Anyone having some brilliant idea about this go ahead and speak because I don't have the tiniest clue... :|
To draw the line let me say this: YAPM looks great comes with all the goodies put in the right places offering a bit more than most of us will ever require from a process manager but has a few reliability problems too many... After all if I think well that should be pretty normal for sexy things don't you agree? ;)