Social Networking Power Unleashed - Seesmic Desktop
Now matter how (NOT) crazy about social networking I may be using the right tool for staying on Twitter Facebook and other similar services could make the difference between success and failure one day. With Flock dead and RockMelt really... rocking I could say things are looking pretty good especially if we add all those social networking-oriented Opera Chrome or Firefox extensions to the equation. Well today we'll talk about a desktop application that will bring all your favorite social services together no matter if you're using a Windows PC a Mac or even another device (well that's with a bit of a twist as we're going to see right away). Is this great or what?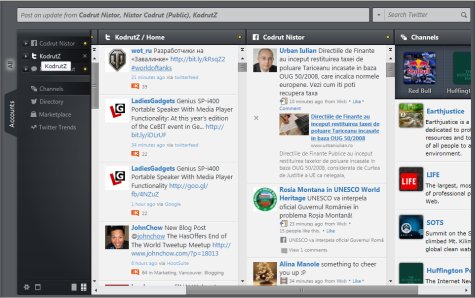 Built using Microsoft Silverlight Seesmic Desktop allows for seamless functionality across both Windows and Mac OS while Linux computers and users of various portable devices could easily use Seesmic Web the online service that gets the same job done inside a Web browser. Seesmic Desktop provides quick access to services like Facebook Twitter Google Buzz and others but if you don't find your favorites when you try to add new accounts there's no need to worry - check to see if there's a plugin for it since this program's unique plugin architecture offers endless possibilities. Sweet! ;)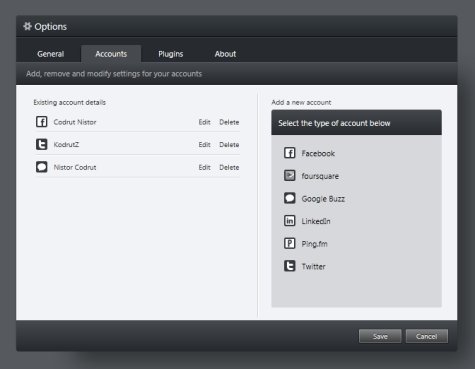 Moving beyond social networking Seesmic Desktop already offers integration of many Web-based services with monsters like eBay expected to follow in the near future. Before my final words I think I should add that at least according to my own standards Seesmic Desktop seems to be a bit memory hungry (I added only three accounts and I see it using about 250 MB of memory already) so the Web service could be a better choice for some of us. Well I can only hope that the mobile apps are not that resource hungry as the desktop one...
... but no matter how much memory it uses Seesmic Desktop surely looks and feels great and since it comes for free I think it deserves at least a try. Any thoughts? Did any of you succeeded in making it use 1 GB of memory or more? :P