A lot of people hate Facebook for a lot of reasons with some of them simply saying "I hate social networks that become too popular - they get full of idiots way too soon" and sometimes I have to agree with their reasons especially this one. Sure that doesn't make me stay away from Facebook - I don't add people to my list of friends just because they were suggested by the system I avoid joining groups and causes I am not really interested in not to mention the fact I didn't ever got near to FarmVille and other things like that... SocialPlus! won't keep idiots away from Facebook but at least will give you a better user experience so let's check it out! ;)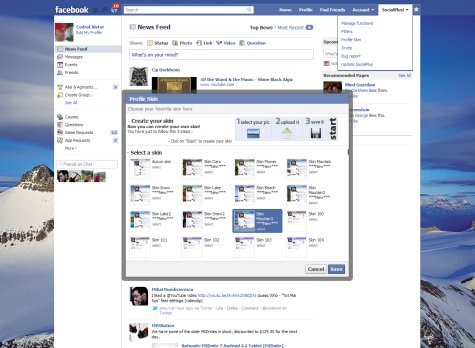 Released about a month ago on the 6th of May version 2.5.4 of SocialPlus! is available in English and French has been downloaded 328395 times and after no less than 643 user reviews its rating is 3.66/5 stars. If you ask me it should have been at least 4/5 but 3.66 ain't that bad either. After all that number could be 2.1 instead of 3.66 - if it's good for you its rating just doesn't matter right?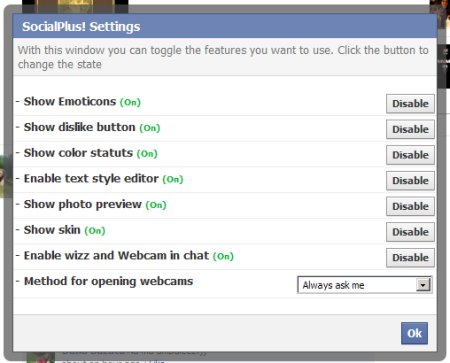 When it comes to the features offered by SocialPlus! what I really enjoyed was its ability to skin your profile not to mention the video chat feature album slideshow keyboard navigation or the Dislike button. Other than these... there's not much to be honest but you'll have to discover the rest of it by yourselves I hope that's OK with you. Good luck!