Firefox Theme of the Week - Strike
Since it seems to me that too much time has passed since we had a nice dark theme as the Firefox theme of the week here on PCTips3000 I decided to find one that would bring my Web browser back in black. As usual finding it wasn't really something you get over with in 2 minutes but I must say I'm pretty happy with the result of my search - ladies and gentlemen here you have Strike this week's Firefox theme on PCTips3000!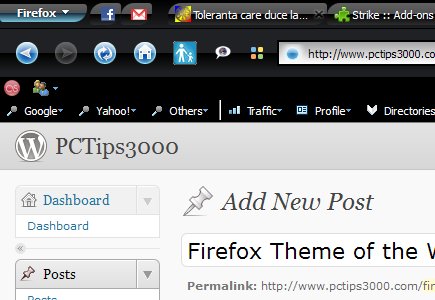 Updated to version 0.6.0 on the 12th of June Strike comes for free with a suggested contribution of only $0.99 having a rating of 5/5 stars after 11 user reviews and 12650 downloads. Fully compatible with Firefox versions from 4.0 to 6.* (!!!) this Firefox theme looks and feels great already despite its "immature" version number. In case you want to see its other home just go right here and take a look - there's much more than Strike to be found and in case you forgot about this page some of the themes available there were already my picks here for example Facebook.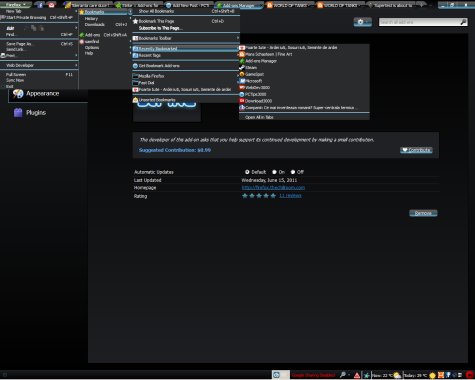 Other than the above I think there's nothing much to say about Strike - the colors and icons all look good to me but if you really want an accurate description of the whole thing (the two screenshots should be enough if you ask me but you're the lord & master here right?) I think there's a line on the Mozilla page that can do that really well: _"Prepare your mind! Slick black with bright blue and green!"_That's all folks! ;)