Tabberwocky, a Tab Mix Plus Alternative
In the last few years Opera became my primary browser and still hangs on in there. I know that Chrome is faster and I am aware that Firefox has more extensions than any other browser but I won't change my browsing habits anytime soon. Sure it's mainly because I feel much better with 40 open tabs in Opera than in Firefox but Tab Mix Plus is an excellent tool to help power users keep a lot of tabs open in Firefox and feel good while doing it and if you're feeling this addon is a bit too much for your needs... today I have some good news for you!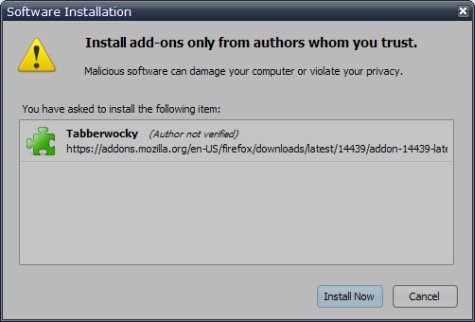 Tabberwocky that's my piece of news for you now and despite the fact its current version number is only 0.9.8 things are looking good here - after 7970 downloads and 20 reviews this addon has a 5 star rating. On the other hand Tab Mix Plus was downloaded no less than 11194127 times and got 1149 reviews currently being the proud owner of 5 stars too but...
... if you're one of those people using a lot of addons you may want to think about size too because Tabberwocky has only 25 KB while Tab Mix Plus is a pretty fat one being about 8 times larger!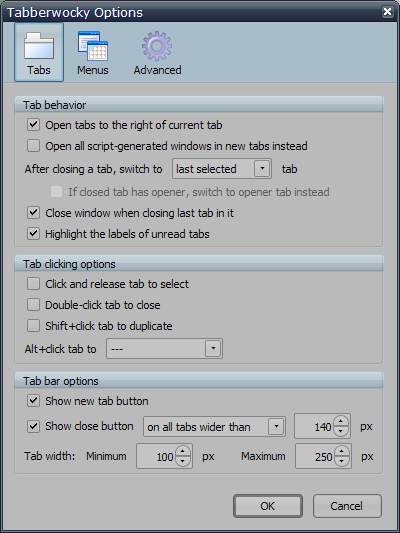 When it comes to features Tabberwocky has a lot of things Firefox geeks need in such a tool although I am sure there's room for various additions especially when it comes to localizing this plugin (this is also the main reason for holding back the release of version 1.0 lack of enough localized versions - at least according to the official page).
For example Tabberwocky superT's successor allows to duplicate/protect tabs have a multiple-row tab bar as well as tab progress bars highlight unread tabs open those script-generated windows in tabs (excellent feature if you ask me) and many more.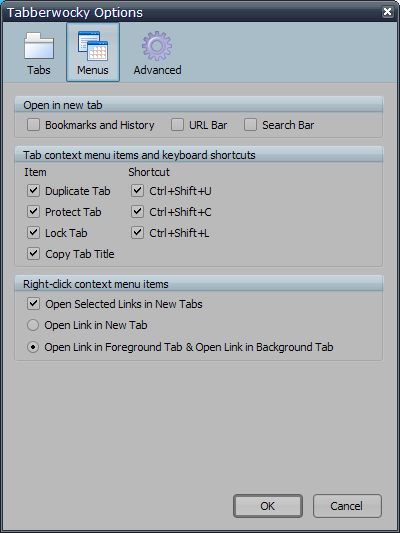 Setting it up is pretty easy and I think you shouldn't have any special problems getting started with it. Other than the above it's all about installing Tabberwocky and starting to open tabs... 10 20 30 100 of them - no need to worry about being organized only worry about your computer running out of free memory! ;)