Remotely Control Your PC Via Twitter!
Without a single doubt Twitter is useless. Sure sure a lot of people will jump up and say I'm crazy but my Twitter account is even less useful than my Hi5 account (at least some high school friend managed to find me on Hi5) so I just have an account that sits idle and sometimes I got emails regarding some spammer who is following me. Wow!
Today I just discovered that this service could be of some use at least if you think that sending commands to your computer via Twitter is something you really need and can't be done otherwise. Fortunately for those who will really digg this we're talking about a free software available for both Windows and Mac OS X namely TweetMyPC.
While I installed the program and messed with it for a few minutes I actually don't need such a thing and seeing there's no serious documentation to go through didn't help me getting to know TweetMyPC better either. Considering the above I guess we should take for granted what others say about this program - it can shut down or restart your PC download stuff and even send files while you're away all with the help of Twitter messages. Sounds great in theory I must confess.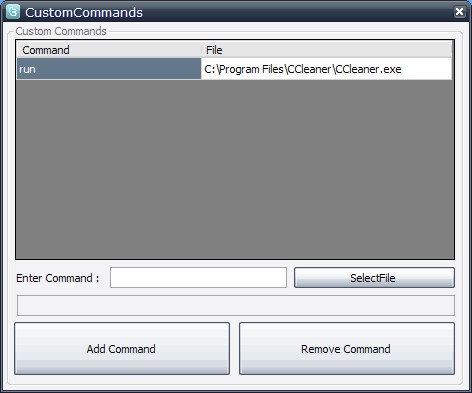 The best part of it all is that commands you can use are being plain English words so you can't forget about "Logoff" "Reboot" "Lock" "Hibernate" "Standby" and so on. Even more than the above you can tweet "Screenshot" while being away from your PC and TweetMyPC will take a screenshot of your remote computer and then post it on Twitpic. At last you'll get the link to that image. Awesome!
To download and upload files TweetMyPC needs to use a Gmail account so if you don't have one yet you should go ahead and get it - after all it's free and it's also one of the best free email services out there in my opinion.
Going back to what I said earlier I don't need such a tool yet but if I'll ever need the functionality provided by TweetMyPC I probably won't look for it anywhere else. Despite what I still think about Twitter TweetMyPC is one hell of a free piece of code and a must for those crazy about this microblogging service!