TeamViewer: Free Remote Desktop Sharing Software
TeamViewer is a fast and free desktop sharing software that can be used behind any NAT proxy or firewall. It allows you to connect to another PC in a very short time without any installation procedure. If you have to facilitate business collaborations or access to another computer remotely TeamViewer is what you are looking for. You can also help people to solve his PC's problem from your PC once you get access to his PC with TeamViewer.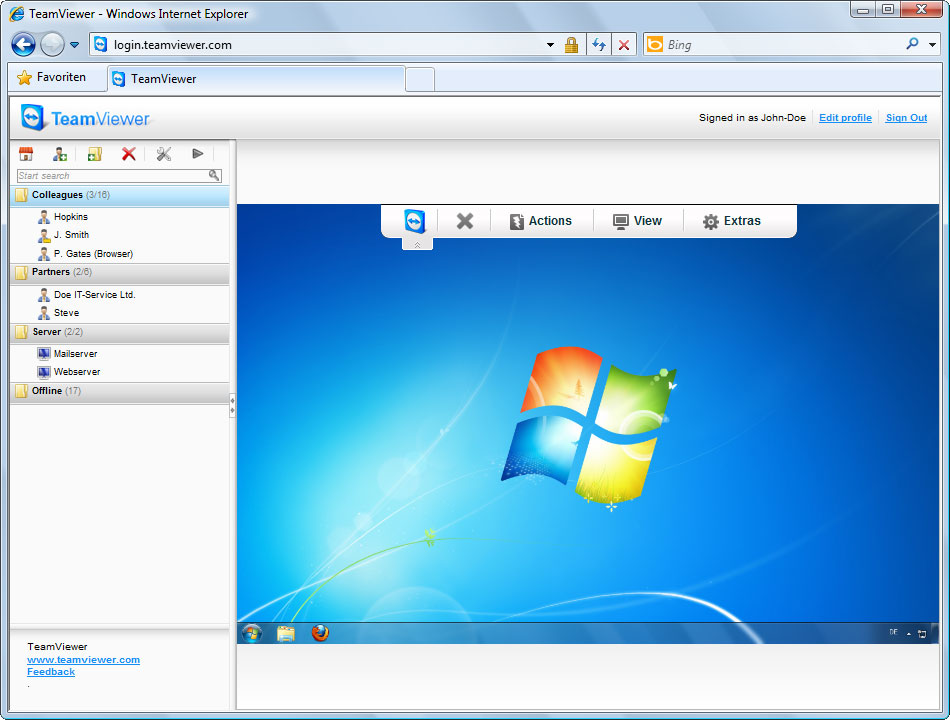 This free screen sharing app helps you to share your screen in a secure way and provides you an easy to share files. Whenever you want to close the connection just click on the big X. There are several options you can choose from the drop-down menu to set the limits of the user who is watching your screen. There are action options that allow you to reboot remotely disable remote input and switch the controls. You can also balance the speed and quality if you are using a slow internet connection. You can also use this free remote desktop sharing software as an instant messenger and do VoIP audio and video conferencing. These features are what make this free screen sharing software different than the rest. Moreover it works without any changes in the firewall option.
Once you launch this free remote desktop sharing software and log in you will get a password and an access code. Give it to another user to let him connect to your PC. You can set the level of his access to file transfer presentation VPN or remote support. The installation process is quite simple and there is a portable version available if you want to avoid installation process.
Features of TeamViewer:
Connect to another PC in less than a minute
Doesn't require any firewall reconfiguration
Securely transfer files or share screens
Set other user's access level to VPN file transfer presentation or remote support
TeamViewer is available for download at TeamViewer's official website. It's only 3.95MB in size and supports Windows 7 Vista XP Server 2008 2000 Me and 98. Try TeamViewer Free