Test Windows Boot Speed with BootRacer
BootRacer is a free system utility that helps you to monitor Windows boot time in a smart way. You can calculate boot time of your PC's system with this freeware and speed up your Windows startup. Let's see what this freeware has to offer.
This free ware helps you to measure your PC's boot up time and can save it as an archive. If you make any changes like remove a file or software from startup file you can compare the changes in boot times with this free boot screen utility. This freeware won't show any boot record but you can measure the time to logon time to open Desktop and other things. All the events will be written to the standard event log by this free boot time utility and you can check them with Windows Event Viewer.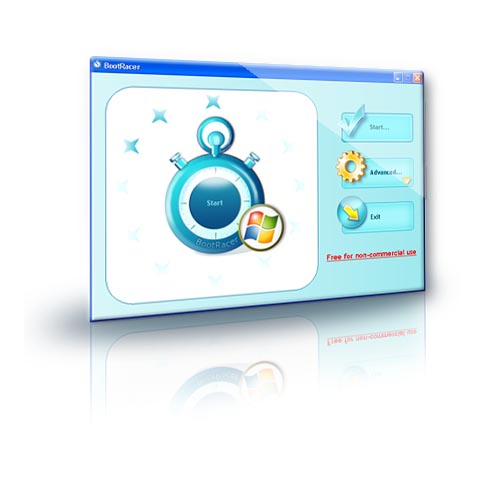 The user interface of BootRacer comes with some simple controls so it is very easy to use. There is a start button advanced button and an exit button with Show History and Speed my PC buttons. This free boot up utility don't offer any option for improving your PC's performance but it can suggest you some good programs that can improve your PC's performance. Speed up PC button will take you to a system cleaner that can help you to speed up your PC.
Features of BootRacer:
Calculate Windows boot time
Attractive easy-to-use user interface
BootRacer is available for download at Greatis's official website. It's only 1.94MB in size and supports Windows 2000 and higher. Try BootRacer Free