TextMarker: Free Firefox Add-on
TextMarker is a free Firefox add-on that helps you to select or highlight text when browsing a website from your browser. You can highlight any text on a website with your keyboard or from the context menu. If you want to highlight texts on a website just like you highlight books with highlighter pens TextMarker is the best option for you.
Highlighting texts can help you to organize the information you want to know. Usually it is not possible to highlight texts directly on a website but now you can. If you are using Firefox you can download this free Firefox plugin for highlighting texts easily. There are three highlighters available in this free Firefox add-on and their color is yellow. But you can change it easily if you want.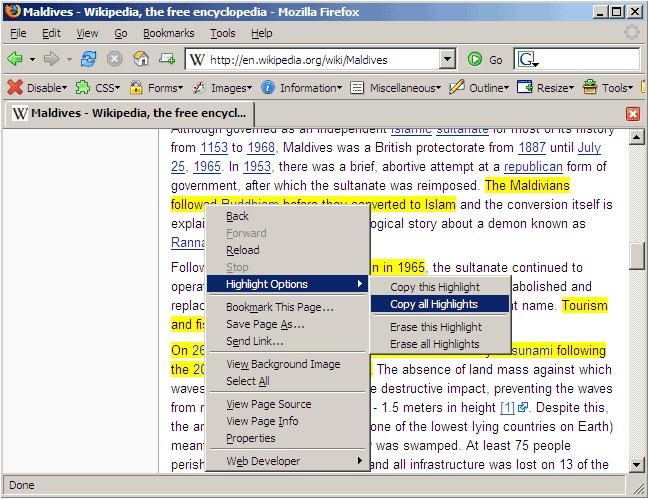 Using this free Firefox extension is very easy. You just have to install the add-on and activate it to start highlighting. You can also enable the keyboard shortcuts for highlighting text if you want to make things easy. Once you are done installing this add-on you can visit any website you want and start highlighting. It's really as simple as it sounds. After highlighting text you can copy it to the clipboard and paste it somewhere else with the URL. If you want to send a page to your friend and want to highlight the important information on that page TextMarker is the best free Firefox tool for you.
Features of TextMarker:
Highlight or copy text on any website easily
Three different highlighters with different colors
Simple and easy-to-use
TextMarker is available for download at Mozilla's official Add-on gallery. It's only 11.05KB in size and supports Firefox 1.5 or higher. Try TextMarker Free