Three microSD Memory Cards Benchmarked
For a long time I kept wondering about the real life difference between class 4 and class 6 microSD memory cards. Since last week I got myself a 4 GB class 6 microSD card to use with my Android tablet I decided to mess with a few benchmarks especially since I got this card more for the increase in speed not the extra space I'll get compared to the 2 GB one I had before. These being said here's the question: what is the difference between class 4 and class 6 microSD memory cards? The ingredients we'll use to find the answer are these: a generic USB 2.0 microSD reader two 2 GB microSD cards (one is no name the other is labeled as Kingston) one A-Data class 6 microSD card and the trial version of Flash Memory Toolkit. Ready or not here we go...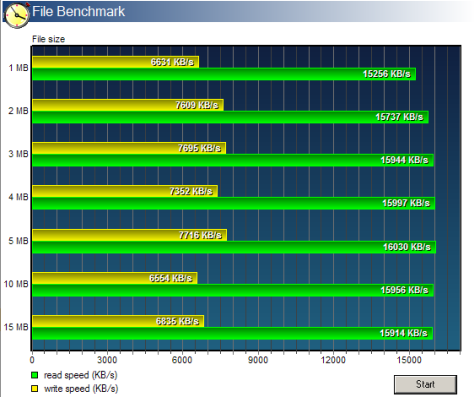 Before giving you any details about the numbers let me tell you how did this all happen - each test has been run at least twice without any other programs running in the background that could have been messed with the USB card reader and the results; as you can see in the screenshots I only ran two tests the low-level read speed bench (the low-level write speed test is not available in the trial version of the program) and the file benchmark. If the images can't say it all... I don't know what else will really. ;)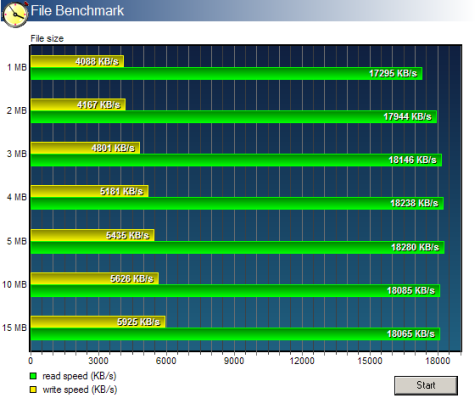 Since I'm only giving you three screenshots today each for the file benchmark part of the whole game below you have the results I got after running the low-level bench at least two times and got rid of all the spikes appearing in the graph (there's always some process that gets in the way of benchmarking...): 1. 4 GB microSDHC class 6 A-Data - average 16.6 MB/s min/max 15.9/17.0 MB/s access time 0.62 ms 2. 2 GB microSD class 4 Kingston - average 18.6 MB/s min/max 18.1/18.8 MB/s access time 0.76 ms 3. 2 GB microSD class 4 no name - average 11.7 MB/s min/max 11.4/12.1 MB/s access time 1.46 ms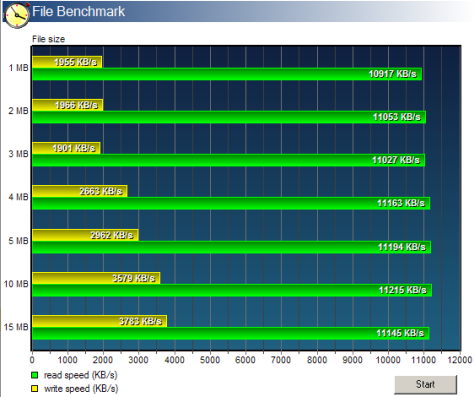 As you can see in the screenshot above the generic 2 GB microSD card didn't perform too well in the second test either. On the other hand the Kingston class 4 outperformed the class 6 A-Data card at least when it comes to data read speeds only to be left behind in the file write speed test. Pretty interesting if you ask me...
... and I guess that's all for today - I know I could have used more cards and more programs to get this test done but unfortunately my house is not full of 10-20-30 different microSD cards and I am not planning to purchase a bunch of programs to perform deep tests either. This is just a test that has been done with the tools at everyone's disposal so if you want to share some results obtained with various other microSD classes and brands please drop a comment and let us know about the stuff that you got all right? Big thanks go in advance to all those who will help! ;)
Oh yeah - the conclusion of the entire story? Nothing easier - buy the fastest memory card you can afford at least not as long as you're not going to buy it for a purpose that doesn't require speed something like extending your audio player's capacity...