Whether you are constant software downloader MP3 or torrent lover or a video addict we've got some powerful and attractive download managers for you. Take a look at our picks of the best download managers that can help you to download your files fast and easy.
5. 1-Click YouTube Downloader
1-Click YouTube Downloader is on the fifth place because of its extremely easy interface. You can use the search box for searching online videos and drag the title of a result on the logo of 1-Click YouTube Downloader to start downloading that video instantly. It's really as simple as it sounds. You can save the downloaded videos to specific folder and arrange them nicely. You can also play them with 1-Click YouTube Downloader without using any other video player.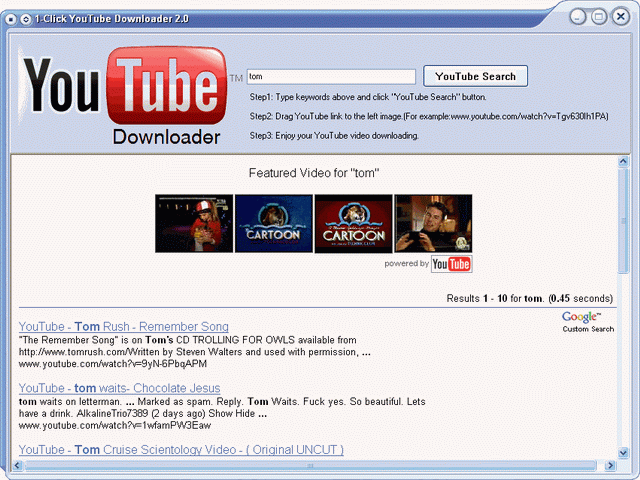 If you are an advanced download manager user you won't be satisfied with what this free download manager has to offer. But if you like simplicity this is the software for downloading YouTube videos you are looking for.
Download 1-Click YouTube Downloader Free
4. RealDownloader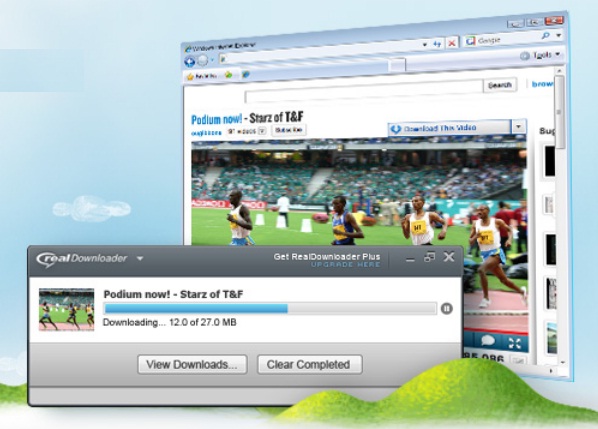 RealDownloader is in the fourth position with its attractive one-click video downloading feature and for its auto integration system with browsers like Chrome Firefox and IE. You don't have to launch software and configure it everytime you launch the software. You will see a "Download This Video" button on every online video you open in your browser whenever you keep your cursor on them.
After you are done downloading the contents you can arrange them send them directly to your portable device and get accelerated download. Moreover you can share your downloaded videos with your Twitter MySpace and Facebook friends online. Overall it's a simple and quick video downloading utility that can be used for download videos from hundreds of websites.
Download RealDownloader
3. Orbit Downloader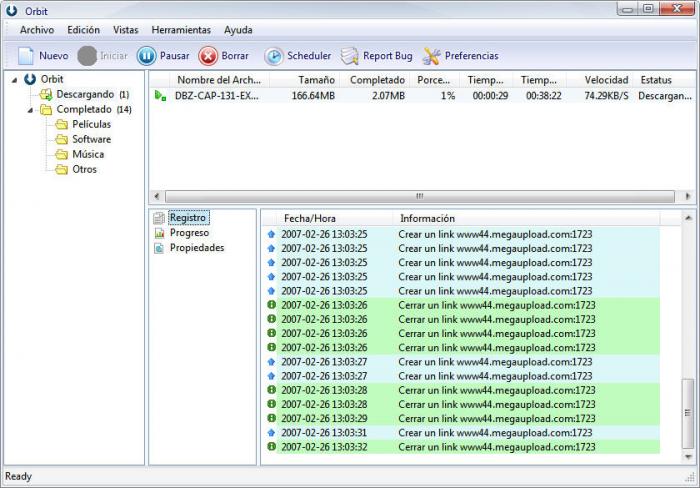 Orbit Downloader is a small and fast downloading manager that uses a very small memory for downloading files. Downloading big size files flash games or videos is very simple with this free downloader. Downloading a media file is really easy just right click on the photo or the video and click download. When downloading Flash files you will see a downloading button by Orbit. Just click on the button and enjoy fast download by Orbit.
You can download multiple files at the same time with Orbit Downloader. The developers say that it supports integration with Opera Maxthon IE and Firefox but practically we found it really hard to integrate it with Firefox. You can try the simple download options or if you are an advanced user you can try the advanced configuration options for enjoying more flexible download options.
Download Orbit Downloader
2. Download Accelerator Plus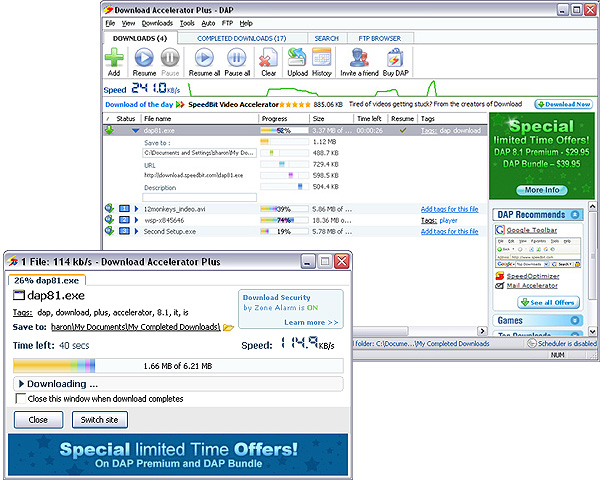 Download Accelerator Plus is a download manager that offers you something more than fast downloading experience. It increases download speeds up to 200 percent. You can get multiple connections downloading from several sites and it splits file in small pieces for providing you fast downloading experience. You can resume downloads and preview media files while downloading.
Download Download Accelerator Plus
1. Internet Download Manager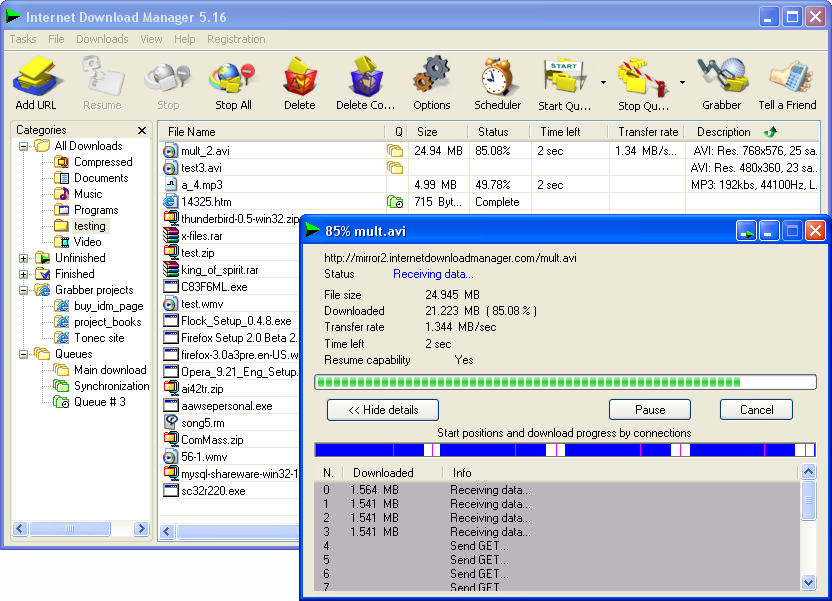 Here we have Internet Download Manager at the number one position. The name sounds very ordinary but the downloading experience it offers is quite extraordinary. It integrates with your browser no matter what browser you are using. If you are a simple downloader you can just enjoy it without any configuration. But if you are an advanced user you can take advantage of the command like interface. It supports resuming broken files downloading from password protected websites schedule downloads and more. It also features a FLV grabber that can download videos from Google Video YouTube MySpace TV and other popular video sharing sites.
Download Internet Download Manager