If you don't want to use Microsoft Outlook anymore for managing your emails and is thinking about switching to a different email client you will find a list of 5 best free email clients right here.
5. Windows Live Mail
If you want a free email client that is similar to Microsoft Outlook you can go for Windows Live Mail. It is also from Microsoft and it's completely free.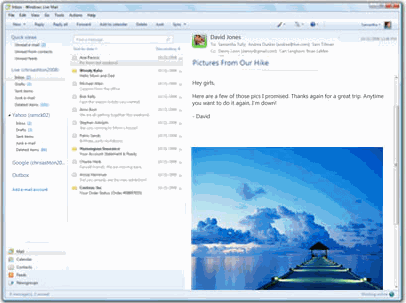 You can add your Gmail Yahoo Plus Hotmail and other email accounts in this free email client. If you maintain your Windows Live Calendar you will be able to sync it. All your mails are downloaded so you will be able to access them when you are offline. It also comes with good spam protection and security feature so don't worry about any virus or spyware. But you won't like it if you are trying to look for something better than Microsoft Outlook.
Try Windows Live Mail Here
4. Pegasus Mail
Pegasus Mail is very popular among people who use email clients as it is one of the oldest clients. It is full with features and still comes with a simple and easy to use interface. The best thing about this free email client is it works nicely with LAN settings including POP3 LDAP PH and SMTP.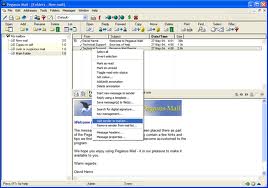 You don't have to worry about your PCs security from spam mails as it comes with advanced protection. You will be able to use other big programs easily when running this email client as it eats very small memory.
Try Pegasus Mail Free
3. Free Mail Commander
Free Mail Commander is the best email client for netbook users as it uses very less system resources. But the best thing about this free email client is it is a feature rich email client.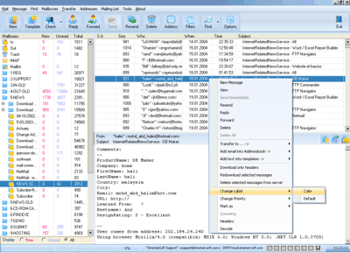 You can add multiple accounts in this account with powerful sorting and filtering options. You won't even understand when this free email client is open as it uses very less system memory. It's very small in size so you can keep it in your USB portable stick and install it wherever you need a good email client. If you want to know more about it you can go to its official website.
Try Free Mail Commander Here
2. SeaMonkey
If you want a complete internet suite that includes a good free email client SeaMonkey is what you are looking for. It's developed by the makers of Thunderbird and Firefox so you know what you can expect from this free email client.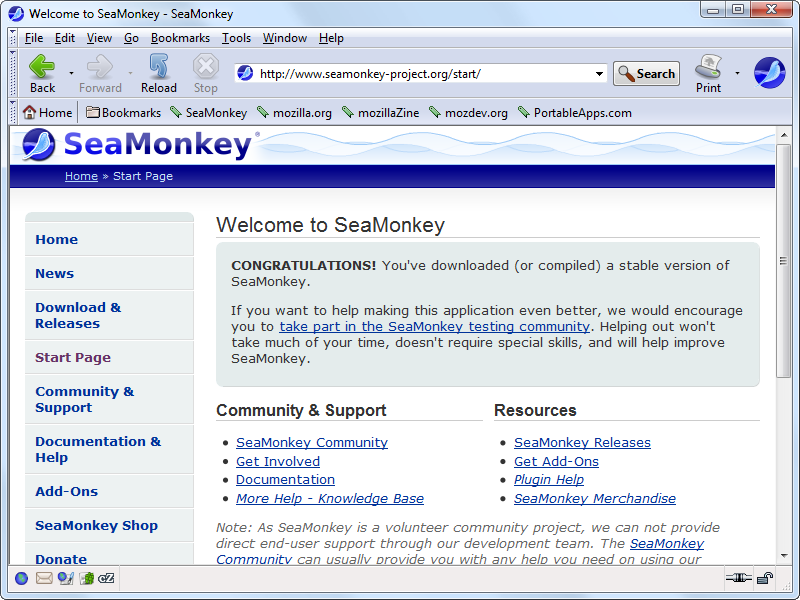 This free email client comes with feed reader IRC client browser HTML editor and email client. You will be able to see your email in tabbed interface and it comes with advanced junk mail control. You will be able to add multiple email accounts with this freeware.
Try SeaMonkey
1. Thunderbird
Thunderbird is one of the popular free email clients at the moment. If you are familiar with Firefox you will be happy to know that this email client is created by the makers of Firefox. It is packed with a lot of attractive features and can be used with email accounts that support POP3 IMAP and SMTP.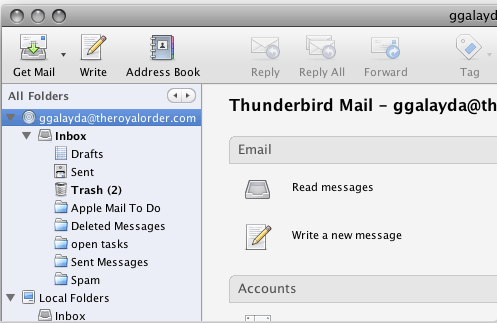 You will be able to use email accounts that are provided by Microsoft Exchange Server. If you want to see multiple emails at the same time you can use its tabbed interface. Its security is also advanced and you can use this software on Windows Linux and Mac PC.
Try Thunderbird