Top 5 Free Download Managers 2011
Download Managers are used to download files over the Internet with better efficiency and speed than web browser. Qualities of a good download manager are: -
It should be able to Pause and Resume downloading a file at any moment. Along with support for resuming of broken files is must.
It should integrate with web browsers like Firefox Internet Explorer Opera Google Chrome Safari etc.
Download Manager should be easy to manage use and maintain.
It should be free to use and lightweight.
It should download any type of file from the Internet – music videos compressed files documents etc.
It should be easily configurable and bug-free.
Following are the top 5 free download managers -
5. JDownloader
JDownloader is open source software with multi-language and multi-platform support. It runs easily on any Operating System platform – Linux Mac Windows etc. The software is Java based and requires Java 1.5 or higher to run. It downloads videos and music over internet without any problem. If you are regular user of file hosting sites then this download manager is best for you as it supports resume capacity and CAPTCHA recognition on sites like mediafire rapidshare etc.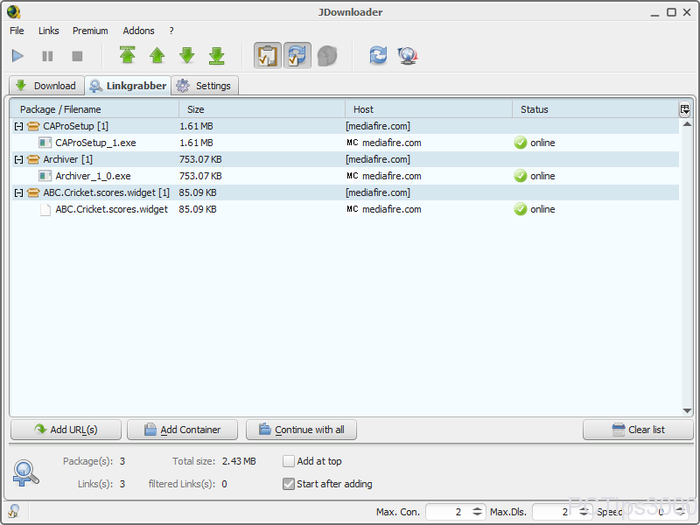 Get JDownloader free.
4. FlashGet
FlashGet supports multiple protocols like HTTP FTP RTSP BitTorrent etc. Whether it is downloading videos or files from the internet the process is completed in very fast way. It checks downloading files for security threads automatically by calling anti-virus programs. For efficient management of files unlimited categories can be created to align every file to be downloaded. Flashget is undoubtedly one of the best freeware download manager giving a great speed boost on downloads.
Get FlashGet free.
3. Download Accelerator Plus
Download Accelerator Plus also known as DAP has been downloaded 230 million times. Along with managing downloads efficiently two add-ons are also available known as SpeedBit Video Downloader and SpeedBit Video Accelerator used for downloading and accelerating videos at sharing sites respectively.  Users can preview videos and compressed files even at downloading instant. Download Accelerator Plus also comes in a paid version – DAP Premium priced at $24.95.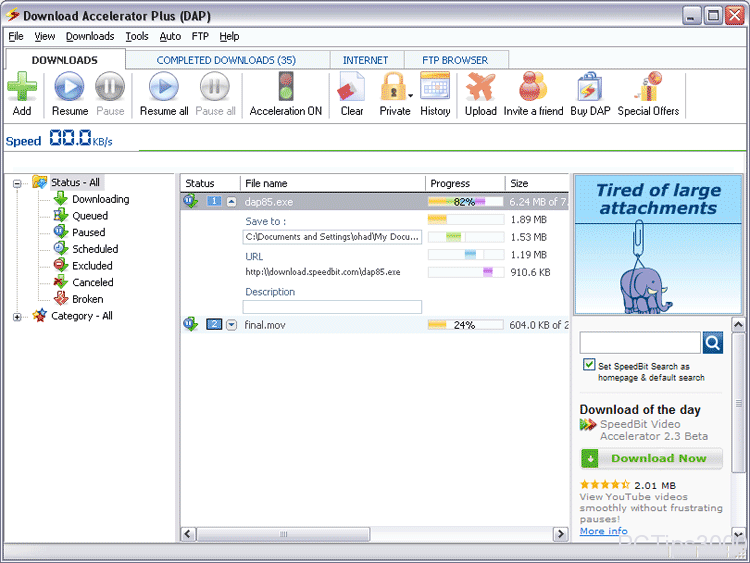 Get DAP free.
2. Free Download Manager
Free Download Manager is a prominent open-source download manager. Its gives better test results. The downloading speed and features of this software are quite amazing. The features of this software include added BitTorrent protocol support flash video downloading from YouTube Google Videos etc.  It supports over 30 languages.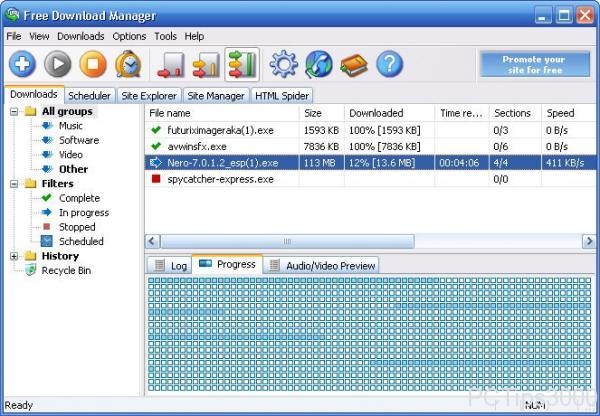 1. Orbit Downloader
Orbit Downloader is the best free download manager available in the market. Along with downloading files it is also capable of grabbing videos from sharing sites like YouTube MySpace etc. It is also capable of downloading music too.  The downloading speed obtained with Orbit Downloader is higher than any other manager. The Grab++ feature of this software is also unique and amazing. Orbit Downloader is completely set for Windows 7 and is capable of downloading any type of file from the internet.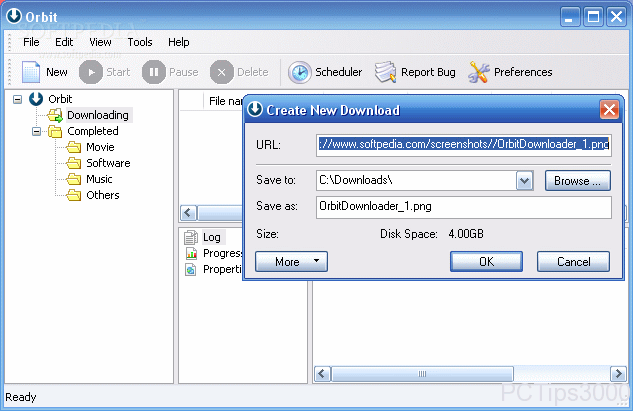 Get Orbit Downloader free.