Almost all the internet users out there have a digital camera and a big collection of digital photos. If you are also among these people and looking for a good slideshow maker you will find five best slideshow makers right here!
5. Kizoa
Kizoa is a free slideshow maker that comes with lots of attractive features. But they failed to make it user-friendly because of these features.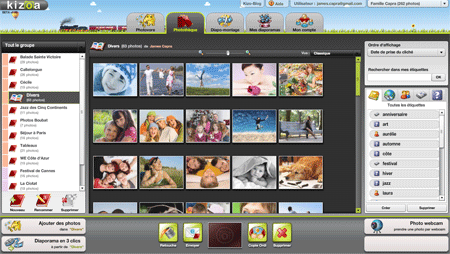 You can use this feature rich slideshow maker for make beautiful slideshows with your digital pictures. But if you are not a regular PC user and you don't have any idea about slideshow software you will find it difficult to use Kizoa. Even its excellent social integration feature failed to make it popular because of its complex interface.
Try Kizoa
4. Flash Slideshow Maker
Flash Slideshow Maker is a great free slideshow maker that can help you to create attractive flash slideshow with your digital photos. Your slideshows will be saved in SWF format.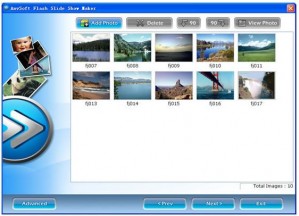 You can add nice background music and transitions in your photos to make your slideshow attractive and gorgeous. Once you are done creating you can set them to your website or share them via various social networking websites. The only problem with this software is it adds an extra slide with every slideshow you make that says the slideshow was created with Flash Slideshow Maker. If you are ready to accept it it's a great flash slideshow maker.
3. ProShow Gold
ProShow Gold is another good slideshow maker that can help you to create video or photo slide show and burn them to DVD directly.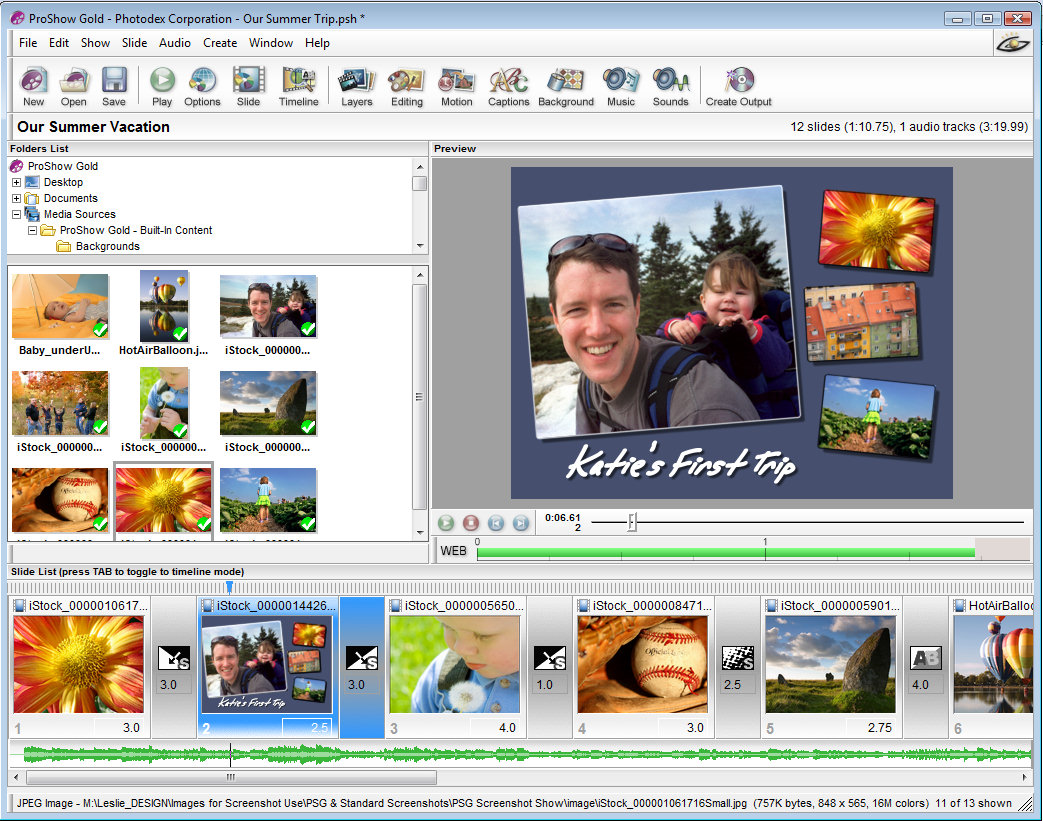 If you want to share your memories with people it's the best option for you. You can add pan zoom rotation and other effects to your photos and make a special slideshow. There are more than 280 transition effects to choose and you can add captions to your video and photo. But it's not a free software and you can use it for free for only 15 days. But a good thing about this software is the trial version is fully functional.
Try ProShow Gold
2. ImageLoop
ImageLoop is one of the popular free slideshow makers that come with a simple and clean user interface. You can make attractive slideshows with this freeware.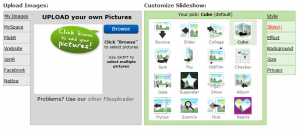 One of the interesting feature of this free slideshow maker is you will be able to add all the photos in your slideshows that are uploaded in your Facebook album or other social networking websites. There effects and transitions available in the software are really attractive and you will be able to share your created slideshow directly to various social networking websites. But the only problem here is there is no option for adding background music. But ImageLoop is available for iDevice which means you can create slideshows in your iPhone or iPod Touch now.
Try ImageLoop
1. Microsoft Photostory 3
At number one position we have Microsoft Photostory 3. It's a great software for making slideshows and both professionals and amateurs use this software for creating slideshows.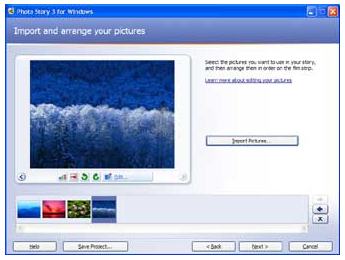 You can add your digital images easily and start creating nice slideshows. Add background music some nice effects and your slideshow is ready. You can also create a slideshow with your voice on the background. Creating a nice slideshow with your own voice can make your slideshow really special.