Top 5 Windows Explorer Replacements
If you are tired with your boring Windows Explorer and want to replace it with something more advanced here are 5 best Windows explorer alternatives for you.
5. Q-Dir
Q-Dir is a free Windows Explorer alternative that helps you to manage your files easily. It gives you quick access to your hard disk and other storage devices like memory sticks or other portable devices. You can carry this alternative to Windows Explorer with you easily as it's small in size and can be carried with USB memory stick.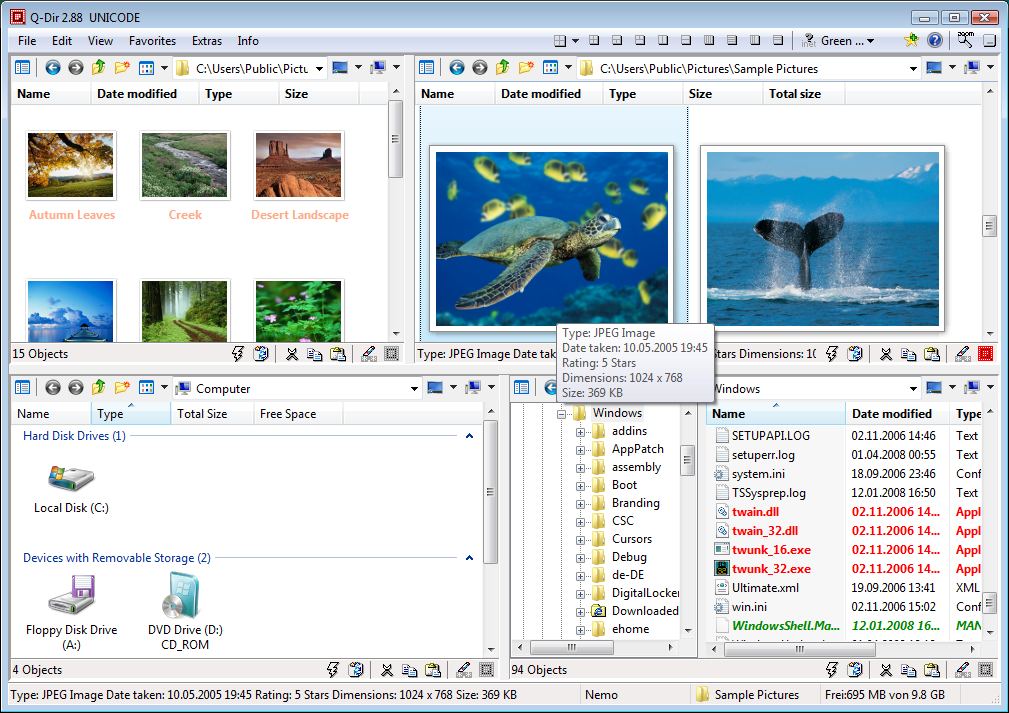 Q-Dir comes with advanced Quadro-View technology that helps you to look at four different folders at the same time. You will be able to save a lot of time and efforts in this way with simple dragging and clicking.
Download Q-Dir
4. Explorer XP
Explorer XP is another alternative Windows Explorer that you can think about using. It's a lightweight Windows Explorer alternative that comes with innovative user interface. You will be able to open a number of folders easily unlike the normal Windows Explorer.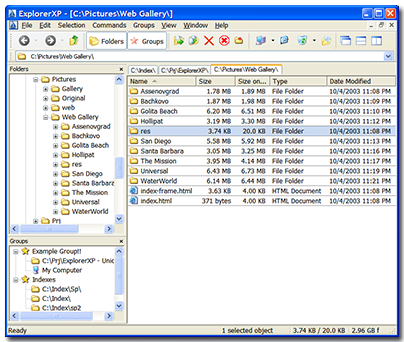 This free Windows Explorer alternative comes with tabbed interface. In this way you will be able to open various folders and access them in just one single pane. You will also get easy access to Desktop My Computer My Documents and Recycle Bin. But the only negative side of this freeware is it's available for Windows XP and Windows 2000 only. Other attractive feature of this freeware is renaming multiple files drag and drop interface and split or merge data.
Try Explorer XP
3. NexusFile
NexusFile is a powerful stylish and free alternative Windows Explorer for Windows. It is a feature rich software that can help you to save a lot of time and effort. Moreover it's portable and easy to access that can be used directly from a USB portable device.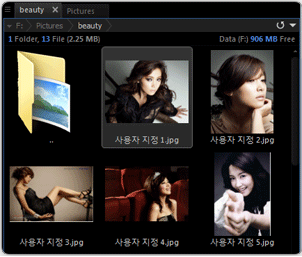 It comes with dual pane feature which allows you to see two folders at the same time and manage files in them. You can compare transfer or just navigate files from one window to the other. The tabbed interface also makes it easy for you to browse a number of folders easily. Moreover you can join or split files with this free file manager.
Try NexusFile
2. FreeCommander
FreeCommander is an easy to use Windows Explorer alternative. You will find all the necessity functions in this free file manager that you expect to see in a file manager. Just copy the program in a USB stick or CD and you are ready to use it.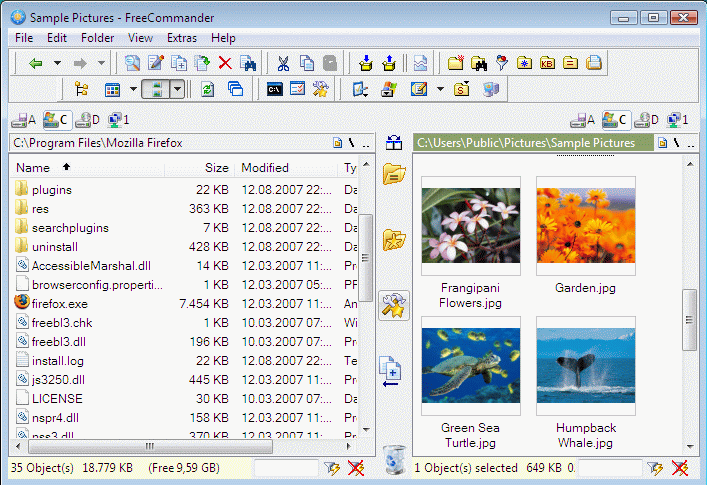 This free file manager comes with dual panel technology tabbed interface built in image text hex file viewer and FTP client. You will be able to handle ZIP RAR and CAB files too. You can rename files in batch and view each panel with optional tree view.
Try FreeCommander
1. CubicExplorer
CubicExplorer is on the number one position with its easy and pleasant interface and advanced usage features.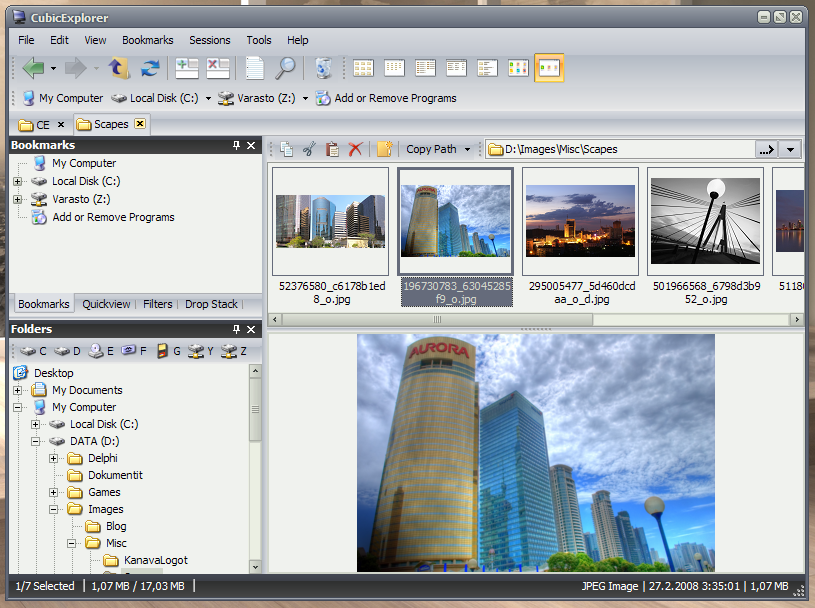 This free Windows Explorer alternative ensures that you surf all your videos images and other media files in just one click. You will be able to get all the necessary information of a file with just one move. You can expect to increase your level of productivity and workability with this free software once you start using it.You will find all the exclusive features that you expect to see in a file manager in it including dual panel technology multi rename and easy access to My Computer Desktop My Documents and other necessary places.
Try CubicExplorer