Unleash Your Inner Artist!
Today it seems I'm in no mood for painting. Just look at the mess below! Oh well I can't say I'm much of a painter either but sometimes talent can be lured out with the help of the right tools and today I really have to tell you about such a tool because it's free and at least at first sight seems awesome. Its name is MyPaint and comes as a computer program for both Windows- and Linux-based computers.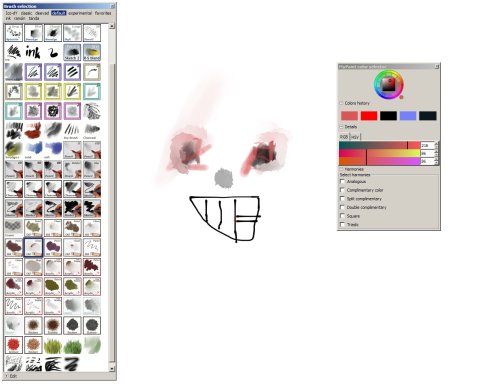 MyPaint didn't reach version 1.0 yet but it looks like a pretty solid application at least after using it for some 10-20 minutes. No crashes no bugs just fun! According to the official page this program already has basic layer support and unlimited canvas while support for pressure sensitive graphics tables is also available. If you look at my nonsense in the image above you may conclude that this program is something to allow kids express themselves but...
... take a look at this gallery containing works created using MyPaint and then we'll talk! ;)