View Image Files Easily with ImageGlass
ImageGlass is a free image viewer that works as a free Windows Photo Viewer alternative and helps you to view GIF and PNG images easily. If you are facing trouble when trying to view GIF and PNG files and is looking for a free image viewing software ImageGlass is the best option for you.
This free photo viewer works faster than Windows Photo Viewer and can load PNG and GIF files faster than Photo Viewer. This freeware uses RAM for loading pictures and preloads next image to load images faster. You can also reorient and resize images quickly when viewing images in the main window. Jumping to images in a folder is really easy with this freeware. Moreover the latest version comes with improved thumbnail feature converting images to different formats and supports deleting images.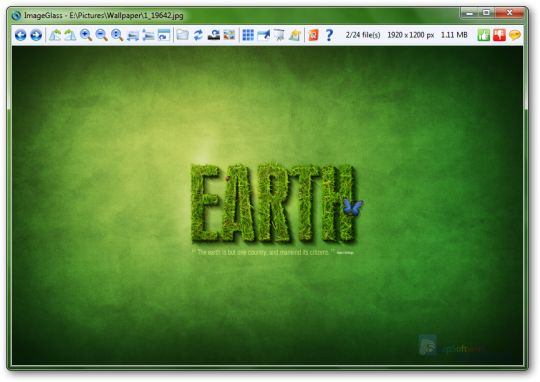 This free image viewing software comes with a simple easy to use user interface. The interface comes with drag and drop image support which is another attractive feature of this freeware. If you don't like the theme you can change it edit the existing one or create a new one. You can also increase the features of this freeware by installing plugins available for this freeware. You can easily zoom in and out from images by drop right mouse and middle mouse.
Features of ImageGlass:
View PNG and GIF files easily
Loads images at a lightning speed
Easy-to-use simple user interface with drag and drop support
ImageGlass is available for download PhapSoftware's official website. It's only 2MB in size and supports Windows 7 Vista XP Server 2008 and 2003. Try ImageGlass Free