VLC Media Player: The Best Media Player
VLC Media Player is considered as the best free media player that is capable of playing almost any video and audio format. It's not just another free video player as it's the best video player that can play almost any video or audio file including MP4 MPEG MKV DVD MOV DivX and HD codecs like Raw Direct AES3. You can even play video files that are zipped.
You will be able to get frame by frame video detail once you start using this free video player. You can try faster or slower playback with granular speed controls. You can also record live streaming videos with this versatile media player. The tolbar on the main window is customizable so you can change the buttons and keep the buttons you need.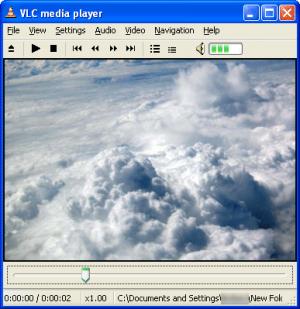 VLC's default interface is really boring comparing to the features and functionality it offers. But you can look for skins to change it. New fixes and features are releasing continuously as it is an open source software. The latest version of VLC player contains improvements in the full screen mode and fixed the security issues in the avi and real demuxers. You can also think of using this software as a server for multicast or unicast streams in IPv6 or IPv4.
Features of VLC Media Player:
Supports all video formats including DivX MPEG 4 DVDs and VCDs
Granular speed controls for faster or slower playback
Fully customizable tools
Supports playing zipped video files
Download VLC Media Player VideoLAN's official website. It's only 20.1MB in size and supports Windows 7 Vista XP and 2000. Try VLC Media Player Free