WhoIs: Free Networking Utility
WhoIs is a free internet software that helps you to find the ownership information about a domain name from whois database. You can find information about a domain name including the name of the owner status contacts and other ownership information behind those domains.
It is possible to get all these ownership information about a domain name from various web sites. There are lots of websites out there offering the same information that this free networking tool will offer. But if you want to get all these information right from your desktop then WhoIs is the best option for you. The latest version of this freeware supports IPv6 addresses and other internationalized domain names and requires Microsoft .NET Framework version 4.0.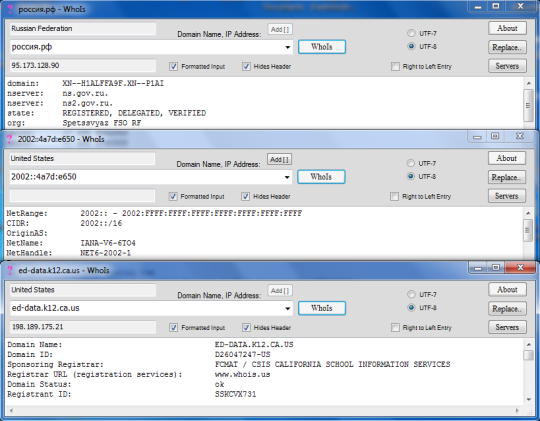 This free internet software is really easy to use and comes with simple easy-to-use user interface. You just have to enter the name of the domain you want to search for in the text box. There is a drop-down feature that will show you your recently searched domains. You will find the IP address of the domain name in one box and the country of registration on the other. There is a large field where information like the owner's name registration date address DNS servers and other things are displayed.
Features of WhoIs:
Find the ownership information about a domain name easily
Simple easy-to-use user interface
WhoIs is available for download at Technet's website. It's only 44KB in size and supports Windows XP Vista Server 2003 2008 and 7. Try WhoIs Free