Someone at Microsoft should step forward and make one thing clear: Windows 8 should have a serious nickname. While the "Windows 2000 Millennium Edition" moniker sounded much better to me than the product was (I know I know - the product was a pretty big failure) I think Windows 8 should be advertised as "Windows 8 Doomsday Edition" or at least "Windows 2012: The End of the World" don't you think? Well now that we got through this let's move to those Windows 8 features already announced - or at least rumored shall we?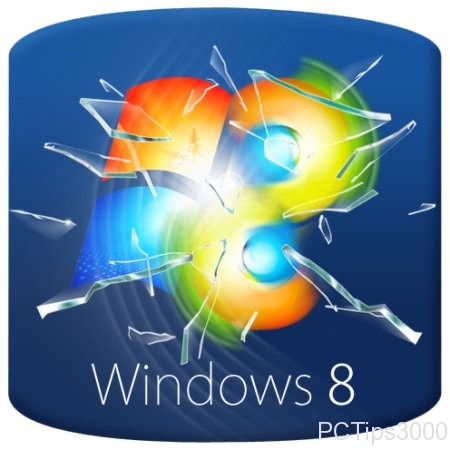 Since there have been rumors regarding a lot of Windows 8 features we should expect I'll quickly go through all of them pointing out their highs and lows finally closing the article with my personal thoughts regarding the future of Microsoft's flagship product. Ready or not here we go...
1. Cloud integration - a feature that looks great in theory surely not something people with secrets would enjoy; the good part is that ISPs will surely get much more people changing their subscriptions to faster plans while the bad part is that no serious power user will trust Microsoft's remote storage. I wouldn't be amazed to see Microsoft offering various storage plans for a price either...
2. Silly Improved user interface - I've seen a few screenshots and it seems Microsoft is going to target tablets and other similar devices too - I wouldn't be amazed to see Windows 8 powering GPSs PMPs and other touch-screen gadgets. The only problem is that Android is doing pretty well and I think that using Android on desktop computers or laptops is just as hilarious as the UI Windows 8 is expected to get (the screenshots look like Microsoft is trying to release an OS for kids...).
3. Networking core/performance virtualization improvements - aren't they always saying a lot of things got improved? Nothing special here I would really like to see it in action then we'll talk - I'm not expecting Windows 8 to beat Mac OS X or Linux in any area when it comes to performance. Do you? ;)
4. Kinect built-in - another way to push hardware upgrades up our throats. Some will surely say that this is the way of the future but I think I'll stay with my old mouse & keyboard. I bet I won't be the only one.
5. A new Windows Explorer - I'm not expecting anything from it. Really they should allow you to choose one of the many decent free or commercial file managers out there right from the start instead of forcing that piece of s&*t file manager wannabe up your throat. :|
6. Windows Marketplace with Xbox - too little too late but surely a not-so-bad idea. On the other hand I must say I enjoy searching for software by myself instead of being fed pieces of code "approved by Microsoft." Again I'm sure I'm not the only one feeling this way...
7. Energy efficiency improvements - instant on improved sleep/resume operations lower power usage. Great awesome bring them on!
Other than the above I don't know what else I should add except the fact that I think Windows 8 could be Microsoft's greatest hit so far... or its greatest miss. Speaking for myself I think I'll stick to my good old Windows XP for as long as possible then switch to my Windows 7 laptop then... probably get a Mac or switch to Linux. What do you think sounds like a good plan? :)