Windows 8 - The Whistleblowing
Microsoft has started to release information about its latest operating system which is known as Windows 8. CEO of Microsoft Corporation Steve Ballmer showed some amazing features which will be included in Windows 8. Release dates are not yet decided but it is expected that Windows 8 will be launched till next year. New reviews and promotional videos have given us some idea of what to expect from this ultimate operating system.
Nobody is having any idea about what exactly this operating system will bring but as far as the reviews and videos show we can expect a high tech operating system which will change the way of technology interaction. A new look for the menus and a high tech user friendly interactive operating system is expected from Windows 8.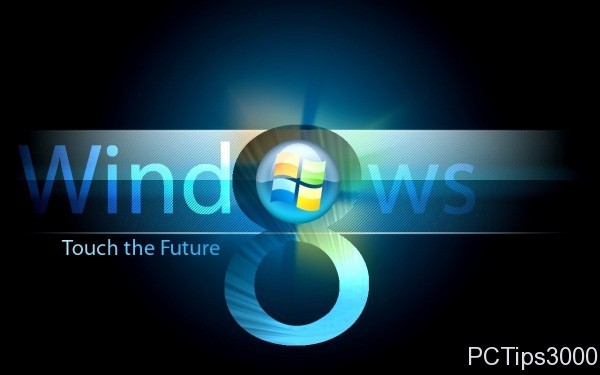 Let's have a close look on the features.
Microsoft has ruled this market for more than 20 years and it has served over billions of customers all around the globe. According to latest statistics it has been proved that 80% of users are working on windows operating system. Microsoft is undoubtedly the leader in this business.
Windows 7 was launched 18 months ago and after a very small period of time Microsoft is launching Windows 8. There are rumors that snapshots of Windows 8 came out just after the release of Windows 7.
The most powerful and smart feature which makes this new version even more attractive is touch screen. Microsoft has cleared its intentions that they will change the whole idea of modern interactive computing. They are trying to remove the use of keyboard and mouse. Microsoft is aiming for an operating system which will be available for common people.
Microsoft will use HTML 5 with JavaScript which means that in Windows 8 we can see some excellent customized applications.
The GUI part of Windows 8 is looking very similar to windows made for mobile phones. Microsoft is trying to import all the features of touch screen mobile to desktop PC.
Some users are not so comfortable with touch screens but they don't have to worry about that because touch screen will not be the only medium of input. There will be a different programming layer which will allow the use of keyboard and mouse.
There are rumors that Windows 8 will also keep its original format so that basic users can perform tasks using this operating system. Traditional input and output mediums will be reserved for users who don't want to interact using the touch screen.
Overall this operating system has raised the expectations of every user. Everybody is expecting a high tech operating system which will give a new dimension to personal computers all around the world.
Many programmers are also waiting for the launch of this operating system because they can write codes and develop programs which will enhance the performance of Windows 8. Developing such a high tech operating system is a big challenge for Microsoft Corporation because there are other user friendly operating systems available which can be good competitors.