World of Tanks, Released To The Public!
When it comes to massive multiplayer online games I must say that even thinking about those like World of Warcraft pisses me off to the maximum - I think that saying "grinding" should be more than enough to explain why. In fact World of Warcraft never gets fun - at least to me of course. World of Tanks on the other side has all you need to have lots and lots of fun from tier I "toy tanks" like the MS-1 or T1 Cunningham all the way to the tier X monsters such as the Russian IS-7 or the notorious German Maus. Since I've been playing it starting back in 2010 when the game was still in Close Beta stage I think I can give you a few solid reasons to take it for a spin especially since yesterday it went out of Beta...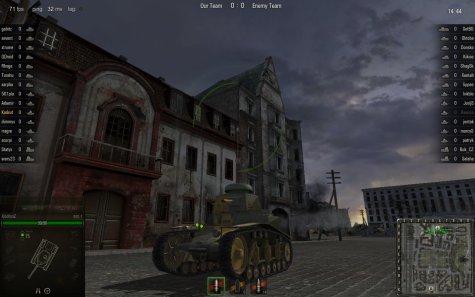 ... so I'll start by saying that World of Tanks is free to play and most important part of it all buying premium tanks/items doesn't give you unfair advantages over people who play without spending cash on premium stuff. More than that it doesn't require any killer PC and looks really good - for example the minimum system requirements are these: Intel Pentium 4 at 2.0 GHz / AMD Athlon XP 2200+ 1GB of memory and GeForce 6800GT (128 MB) / ATI Radeon X1600 video card. In most cases playing as a team and being able to quickly assess the tactical situation and act accordingly matters more than having some premium tank or using HEAT/APCR ammunition and that's what really makes WoT a game worth playing - sure if you like military history tanks tactics... you really have to give WoT a chance!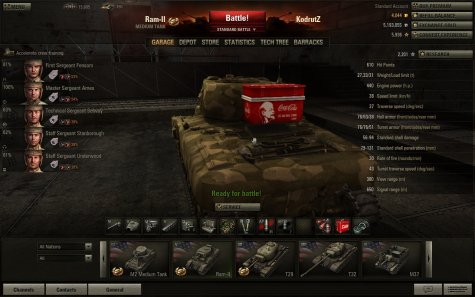 Obviously nothing's perfect so WoT still has its share of small or not-so-small issues including the match balance system that sometimes works as it should sometimes doesn't various glitches (getting stuck around still happens despite the fact most such problems have been fixed so far) or the fact that gold costs more for people playing on the EU server due to VAT but if you ask me WoT is worthy of your time and even money already. While there are also a lot of things to say about tank companies platoons the upcoming Clan Wars and Historical Campaigns I'll only add an interesting fact: on the 23rd of January 2011 the number of players on the game's Russian server reached 91311 helping WoT set up a World Guinness Record in the "Most Players Online Simultaneously on One MMO Server" category. Sweet!
P.S. I know this article may seem to be a bit offtopic to some of you but I really god tired of people around me playing crappy games just because they're free. Now at least some of them will have no longer excuses for messing with Metin WoW and others like them! ;)