AbiWord: A Lightweight Word Processor
AbiWord is a free word processor that may not replace Microsoft Word directly but when you are in emergency for one job and buying a whole office suit is too much for editing one simple document AbiWord is here to rescue. AbiWord is a Microsoft Word alternative with some missing features but features are not the main point of interest when you use AbiWord. It is capable enough for editing letters reports memos etc. without many requirements.
With AbiWord you can edit a good amount of file formats like ODT or the OpenOffice documents DOC or Microsoft Word documents RTF HTML etc. This free word editor program is available in a variety of language which is not found in other office suits. You can use bullets footnotes endnotes tables etc. to enhance your document using AbiWord. If you are not happy with the capabilities and functions of AbiWord you also have the option to download some plugins from their website. They have a good collection of plugins that include templates and tools for various types of inputs. There are also plugins like Thesaurus Text Summarizer or Image Importer.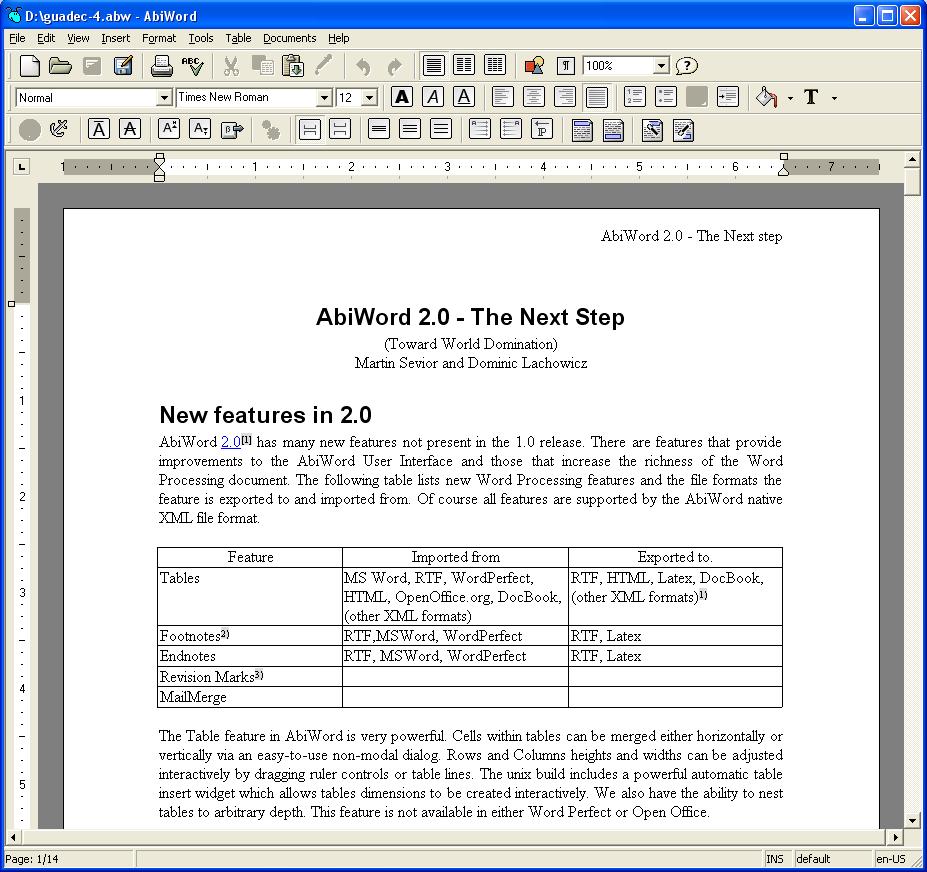 Using AbiWord is easy. The interface does not have any flashy look but you will have everything at your hand when you need. Unlike Microsoft Word's recent versions it does not have the ribbon interface. So if you have ever used Office XP you will find it quite comfortable and familiar.
Features of AbiWord
Small download size
Low consumption of resources
Feature rich for small size word processor
You can download AbiWord from the website of AbiWord. It is only 9.33MB in size and supports all versions of Windows. Try AbiWord Free