AkelPad: Open-source Editor for Plain Text
AkelPad is a free text editing software that can be used as a Notepad alternative or as an integrated text editor in third party programs. You will be able to edit plain text files with this freeware. If you are looking for a simple fast free Notepad alternative for your Windows AkelPad is the best option for you.
When installing this freeware you will get three different options replacing your WordPad Standard Installation and integration support with Total Commander. If you want to use this free text editor as your default text editing software you can replace WordPad. But you should know that you will be able to edit plain text files only with this freeware editing RTF file is not possible at the moment. You can view your files in three different window styles Single window multi-window and pseudo multi-window modes.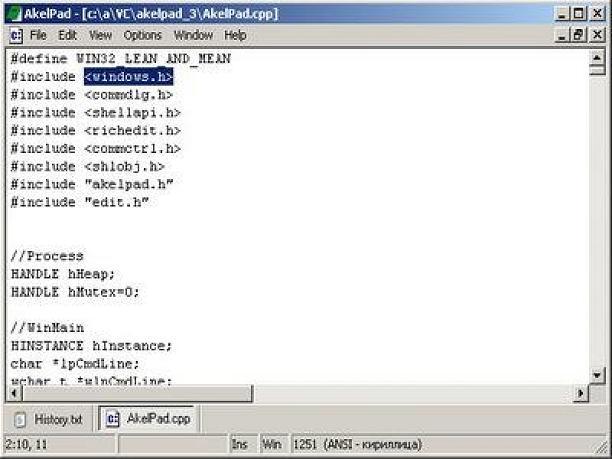 This free text editor is really simple and easy to use. You will find basic menu bar and a status bar with a blank main window like other text editors. If you face any problem when using this freeware don't worry as there is a help file available with this freeware to help you. You will find options like Registry General Advanced Editor 1 and Editor 2 in the settings window with different choices.
Features of AkelPad:
Edit or modify plain-text format
Set single-window multi-window or pseudo multi-window
Simple fast easy-to-use user interface
AkelPad is available for download at AkelPad's official website. It's only 783KB in size and supports Windows starting from Windows 2000. Try AkelPad Free