Automate Form And Documents With TheFormTool
TheFormTool is a great free MS Office add-on that helps you to turn an ordinary document into a professional looking attractive form or document. If you need a legible clear and quality document or form but don't have the time to make it by yourself you can create attractive documents using TheFormTool.
There are many people out there who want to create a professional looking attractive and personalized document or form from a simple word document but don't have the time to do so. So if you also believe you are a perfectionist like these people and want to create a professional looking document by yourself TheFormTool is here to help you. It's actually a simple version of an expensive and complex tool which is completely free and does not include any expiration date. When you open this free Word plugin for the first time you will find a quick start guide in PDF format.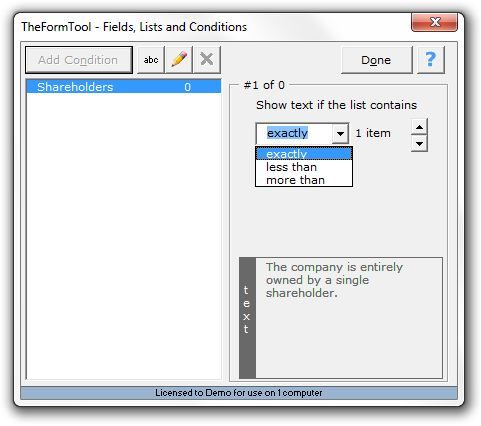 This free Microsoft Word extension is simple and easy-to-use. But it is a good idea that you read the PDF based guide before you start using it. You can add blank forms with signature add different fields in your forms and create a professional looking form easily using this free document automation software. There is a list tool field tool and condition tool to make your work easier. Once the form is ready you can save it as a template too.
Features of TheFormTool:
Create professional looking attractive form or document easily
Does not require learning any new command or software
Simple easy-to-use
TheFormTool can be downloaded from TheFormTool's official website. It's only 1.68MB in size and supports Windows 2000 or higher. Try TheFormTool Free