Become a Professional DJ in Few Hours with Virtual DJ Home Free
Virtual DJ Home is a freeware tool which can be used by all music lovers who are creative and love mixing songs. With the help of this application you can play mix or modify any audio file like a professional DJ. The legacy versions of the software were not as efficient as the latest one which is Virtual DJ 7.0.3 as far as interface and flexibilities of the application is concerned. The interface is quite simple that contains two decks representing the records which can be rotated manually by dragging the mouse. Apart from this you can also add several sound effects which are integrated in the application to make mixing even more fun.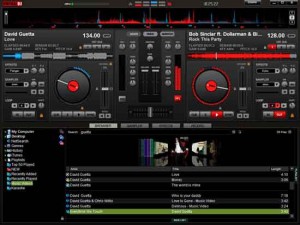 Pros
Provides almost every feature in the application that a professional DJ would probably require.
The console is user friendly with appropriate tooltips to make the use of the application easier.
Offers karaoke facility which can be useful for upcoming amateur and professional singers.
While using karaoke feature the singers can record their performance when singing.
Cons
The application requires high resolution screen and therefore when initiated it may hide all other desktop icons including the taskbar.
Less efficient as compared to Virtual DJ Pro which is precisely developed for the professional DJs.
Because of several controls available on the screen of Virtual DJ Home novice users may find using the application complicated at the very first glance.
Download Link: http://www.virtualdj.com/download/free.html