Some say they really love Opera but won't switch because there aren't enough extensions available for it. Well this part was a good excuse one or two years ago but as time passes things start to look better for Opera with each day - at least from this point of view so I decided to open a new category on PCTips3000 to deal with Opera extensions. First topic in this category came as natural as breathing - it had to be something connected to Facebook so here's miniFeed ladies and gentlemen!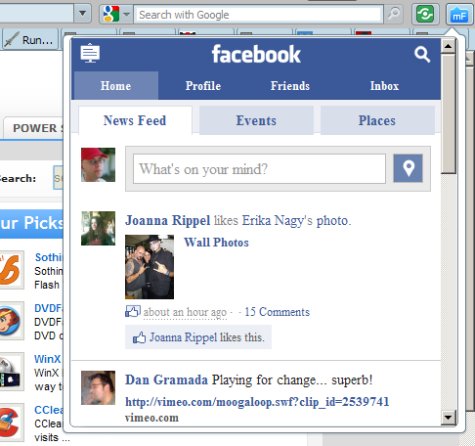 This Opera extension known as miniFeed comes straight from Opera Software and the numbers look like this: current version is 2.0 released back on the 20th of October 2010 having a user rating of 3.5/5 stars after 46 votes and 43472 downloads. Its size is only 4.1 KB so nothing should stop you from taking it for a spin... as long as you're a Facebook and Opera user of course but I don't think that should be a problem for most of you - at least the Facebook part I think. ;)

Using this Opera extension is really straightforward - just click the button that appears to the right of the search field enter your Facebook data then just click once to check what's happening in your account - nothing less nothing more! These being said I can only hope you'll find miniFeed to be as useful as I think it is so... enjoy this excellent Opera extension and have a great week!