Become An Event Planner For Free
These last few days I've been out of town trying to meet with some people in the city I was born and spent my teenage years. Unfortunately we're no longer teenagers and synchronization was a really big problem. Well I must admit people can't find time to spare easily starting somewhere in their late 20s so I decided to help others plan their events better than I did. How? Don't expect any time planning guide because that won't ever happen around here - it's all about how you can become an event planner with the help of a free online tool as you probably expected...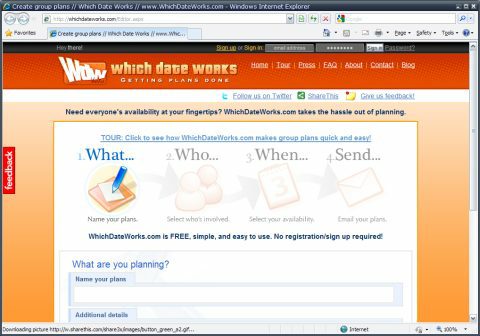 ... and this tool's name leaves no room for mistakes: WhichDateWorks.com is a name pretty easy to remember although it can't match Digg or Reddit when it comes to that part. Anyway I don't think that someone who can't remember three words will be able to plan events and remember all there is to know about them... ;)
Following the trend you can see in action everywhere around on the Web WhichDateWorks allows you to share its address via Facebook Digg Twitter and a bunch of other similar sites but it seems you can't share events that way at least not yet.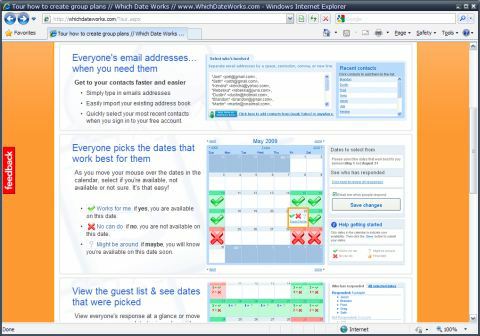 Working with this online resource is very easy - just create an event add the emails of your friends select the dates when you're available wait to get feedback from the others and see what's up with their own availability finalize the plans. Pretty easy don't you agree?
At last you could also get a free account to track all your plans and update information as needed as well as watching plans for events other came up with and invited you to.
This is not advertising but I really need to use this site! Not now not tomorrow but next time when I'll go to my hometown and have a big gathering in mind. Sure maybe I'll even find something better until the need will arise but for now I think WhichDateWorks is one of the best choices available. After all I don't want to pay somebody else to help me instead of trying to become an event planner that manages to bring together more than 25% of the people he should myself... :)