Best Free Game of the Moment - War Thunder
Announced on the first day of April 2011 and currently in Open Beta stage the game now known as War Thunder was first baptized as World of Planes but got its name changed shortly after its debut for various reasons that we won't discuss here. Last year on the 1st day of November War Thunder entered its current stage allowing everyone to go in for a ride and - no need to turn this into a review but some things must be said - it's one hell of a ride I tell you!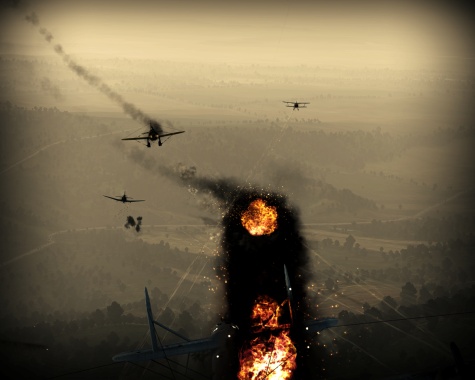 Best Free Game of the Moment - War ThunderSure we're talking about a freemium game model that makes it really tough to play high tier planes and get a profit out of it (in game currency of course) but the greatest thing about War Thunder unlike some of its competitors like World of Tanks Planetside 2 or Tribes: Ascend (we're talking about free/mium online games that look and feel great and everyone can play after creating a free account despite the fact they belong to different genres) is the fact that you actually get to enjoy losing. Well... nope let's rephrase that - losing a match in War Thunder is far less frustrating than it is in World of Tanks or Tribes: Ascend.
Talking about it is not the right thing to do you have to play it for yourselves to get the whole idea - War Thunder has it all - amazing graphics and sounds it is optimized better than most games that already reached "gold" status (I ran it on a buddy's computer having an ancient NVIDIA 7600 GT with 256 MB of memory - it looked (almost) good on ultra low settings and had about 50 fps average framerate) no matter how low tiered your last plane in the air may be you can still change the outcome of a battle and... go see it for yourselves you won't regret it especially since the Ground Forces part is expected to arrive pretty soon. ;)