Connection Problems? No Problem!
Having problems with your connection? In my case everything's already planned for emergency situations: I always keep my wireless modem at hand so in case my cable connection fails for some reason I'll be able get back online in no time. Sure this is a pretty safe approach but what if my cable's all right and my Windows software environment causes the trouble? In that case... connection problems caused by software issues need a software-based cure namely Complete Internet Repair!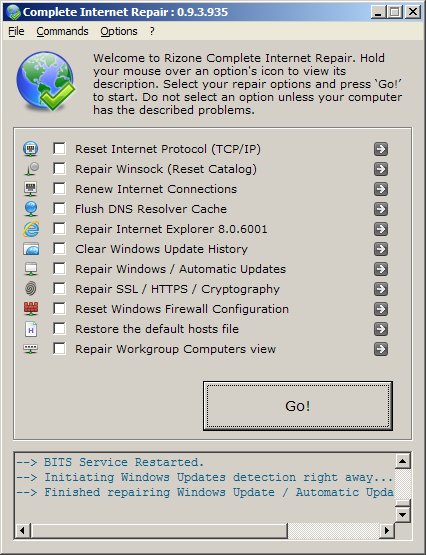 Fully compatible with Windows XP Windows 2003 Windows Vista Windows 2008 Windows 7 and available for free Complete Internet Repair can be easily run from any USB drive making it a really helpful tool for recovering after removing adware spyware worms and other similar threats that damaged your Internet/network settings but it goes beyond that since it can also solve DNS lookup problems defective Windows update and so on. Doesn't sound bad at all don't you think?
To get this tool and a bunch of other interesting goodies (Winsock Repair UUID Generator Beep Codes Viewer and many others) all available under the terms of Rizone3's no nonsense policy just go here and take your time to find out what's what there's no need to rush it. Good luck! ;)